Flatware finishes.
All of the Sambonet flatware collections have refined finishes, ranging from texture to color, in order to offer the widest range of choice and customization possibilities. The Vintage finishing is obtained through a series of industrial and mechanical processes. PVD, on the other hand, is made by the implementation of metallic particles through vaporization. Both techniques act on the flatware surfaces, creating a typical "used" effect or refined nuances of color. The combination of these two techniques let us create something unique.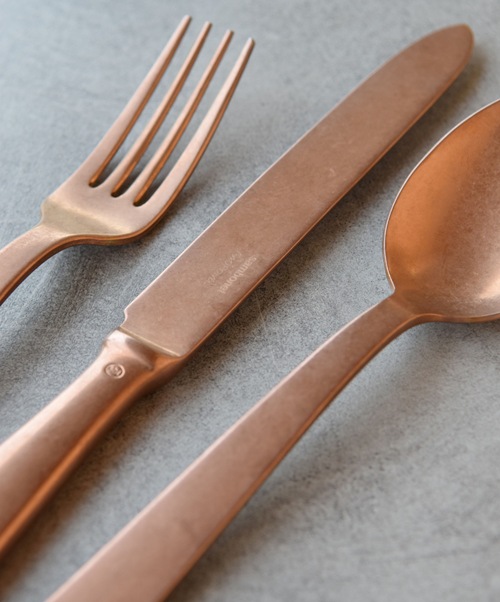 Flatware Gio Ponti Vintage PVD Copper
The Antique finishing is instead the result of a particular industrial process that is called sandblasting. Each item undergoes a high pressure abrasive treatment with ceramic micro-particles and high pressure air that covers the entire flatware surface. The typical final effect is distinguished for the thin materic texture, pleasant to touch, and for the innovative matt effect gained by the stainless steel.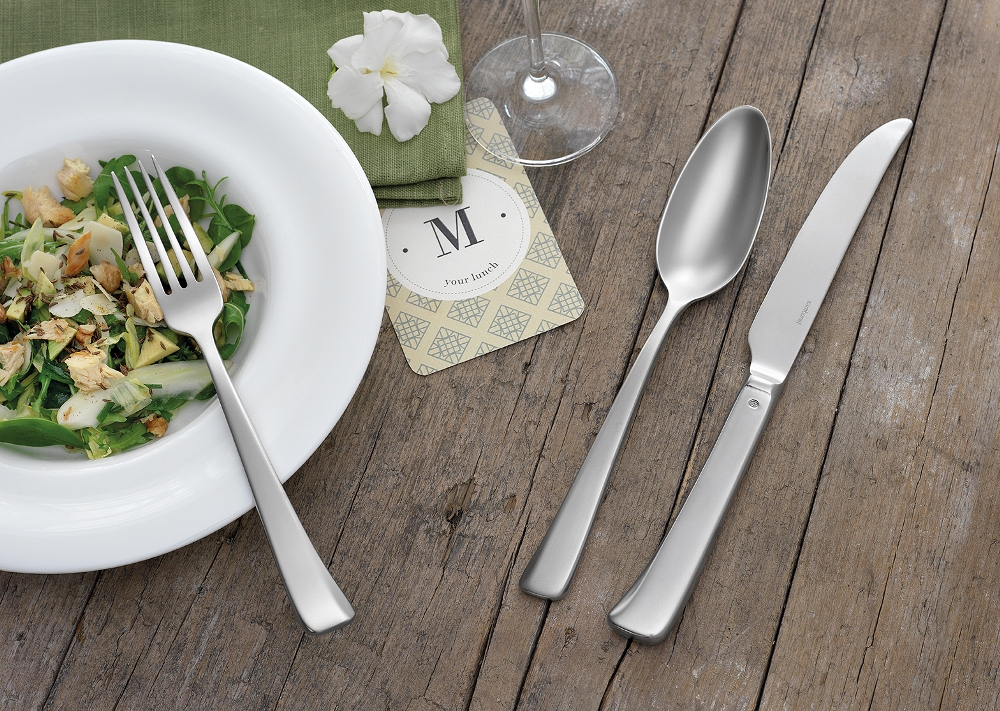 Flatware Imagine Antique