Part of Sambonet's core business – together with flatware – is holloware. Among modern technical equipment and expert craftsmanship, today we are going to explore the production cycle which leads to the creation of coffee pots, teapots, trays and other Sambonet items.
"Technology has taken huge steps in this field" – says Roberto Comello, part of the company since 1979. "In the past, a big part of the work was done using mechanical presses. Today, processes such as hydroforming have greatly sped work and performance quality up."
Holloware and coffee line are the two main categories of products created in this department. The trays, cups, chargers and numerous other articles make up the holloware. Coffee pots, tea pots and milk jugs make up the coffee line.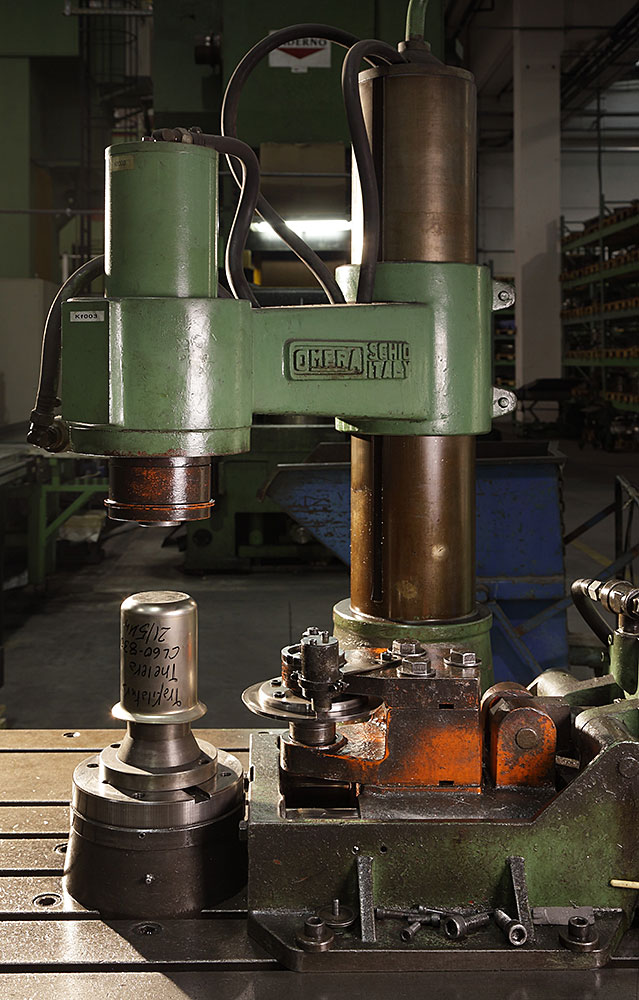 Machine to shave the material in excess
The holloware goes through a deep-drawing process: a metal sheet is placed over a piston that forms the inside of a mold, giving life to a cylindrical shape that will be further perfected. In the blanking stage, surfaces are shaven using a eccentric press which reaches a pressure of 350 tons. After a surface wash to remove oil and residues, grinders machines are used to remove any material in excess. Special brushes made up of natural fibers and cotton are then used to clean and polish in the final stages of the process.
And what about the coffee line? "Tea pots, coffee pots and creamers undergo much more phases before becoming a final product" – continues Roberto. "Stainless steel and nickel silver sheets – the materials used in holloware production – undergo four different blanking stages, in order to gradually reduce sheet size and form the cylindrical shape. A series of heating and cooling treatments are used to reduce stress on the material and restore original elasticity."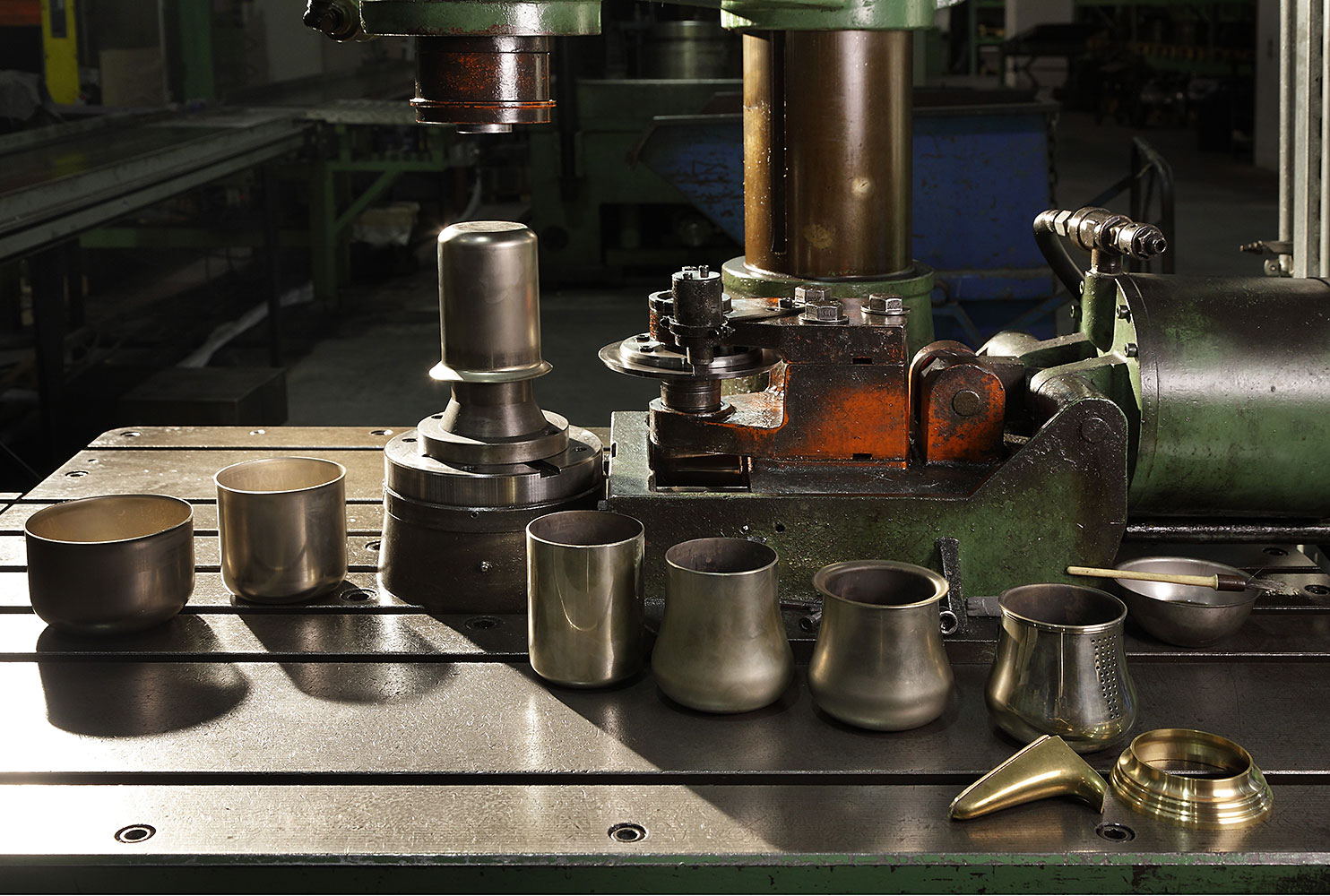 The different steps of the creation of a teapot
Hydroforming is a special case. It is a process that takes advantage of water power to shape the steel sheets. Sambonet was one of the first companies – already in the 1980s – to use this kind of procedure, even building its own special type of machine. This process only needs the negative part of the mold, since water does the rest of the work. High pressure hydraulic pumps then inject fluid at very high pressure (around 1,200 tons) inside the steel cylinder which causes it to expand until it matches the mold.
Afterward, through welding – for the Contour line – or by extrusion – for the Elite collection – the spout is formed to allow pouring of liquids. Additional parts, like handles and lids, are then assembled, thus completing the piece.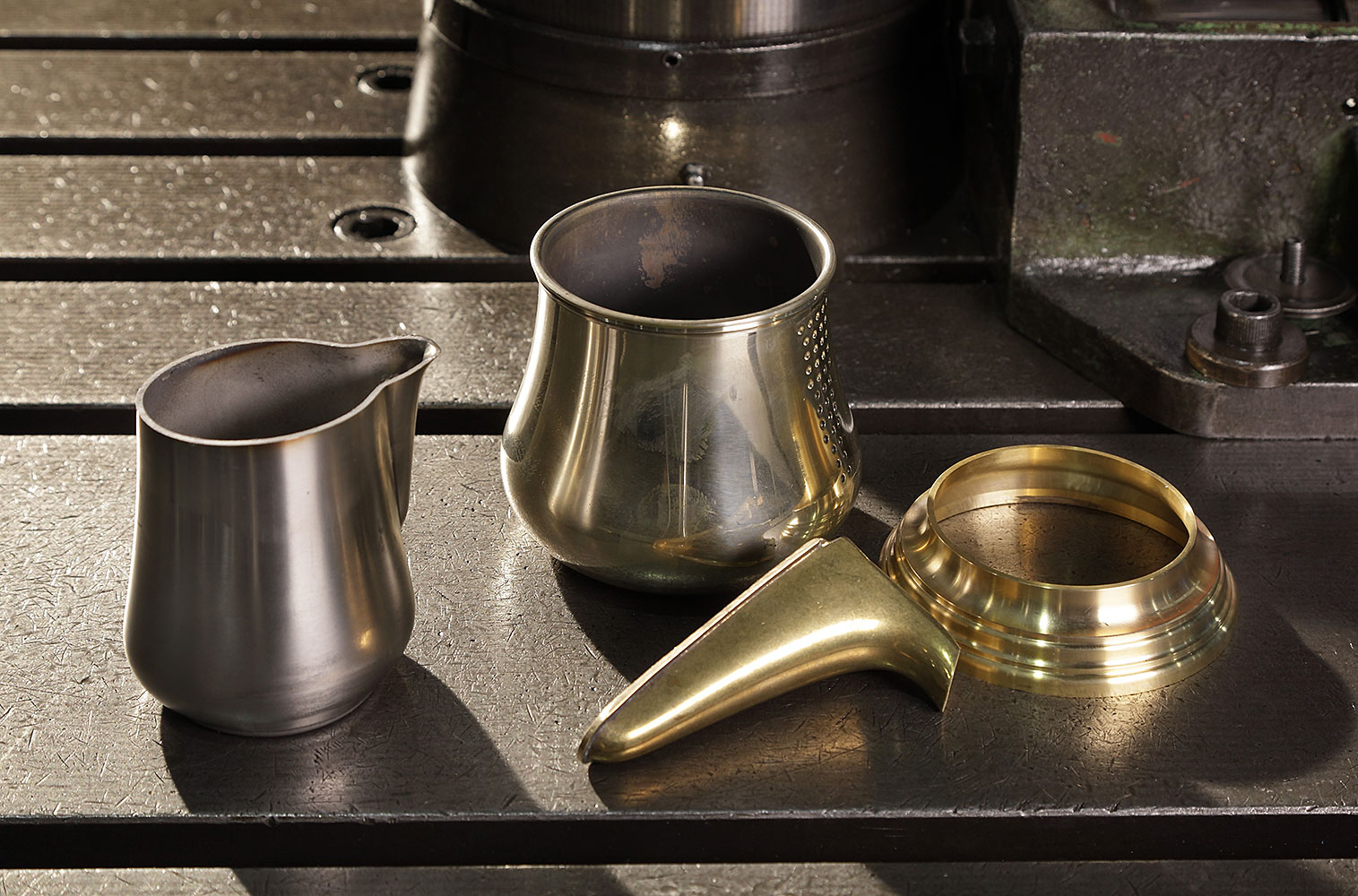 Left: base of Elite creamer, with spout done by extrusion technique. Right: pieces to be welded to create the Contour teapot.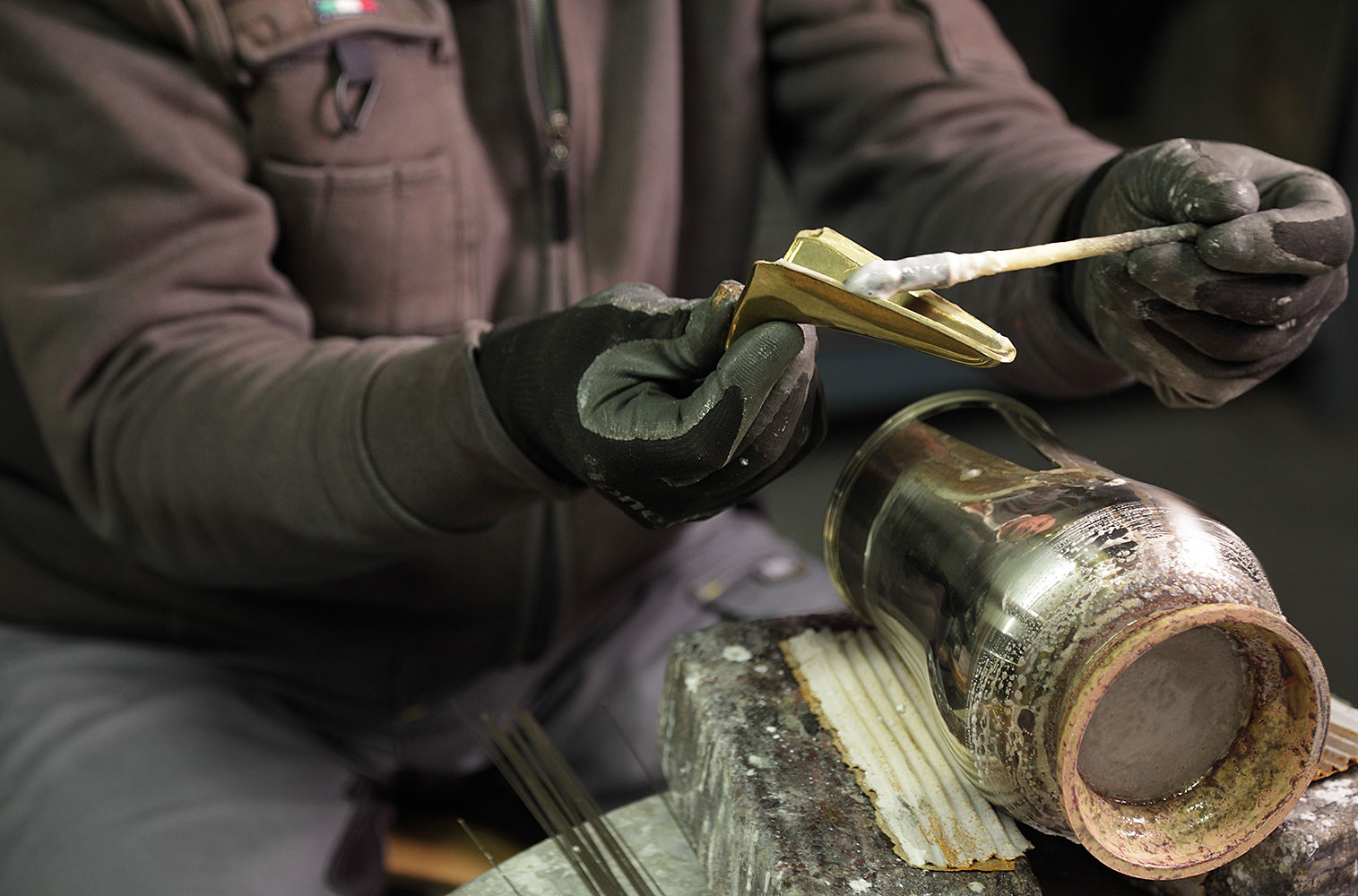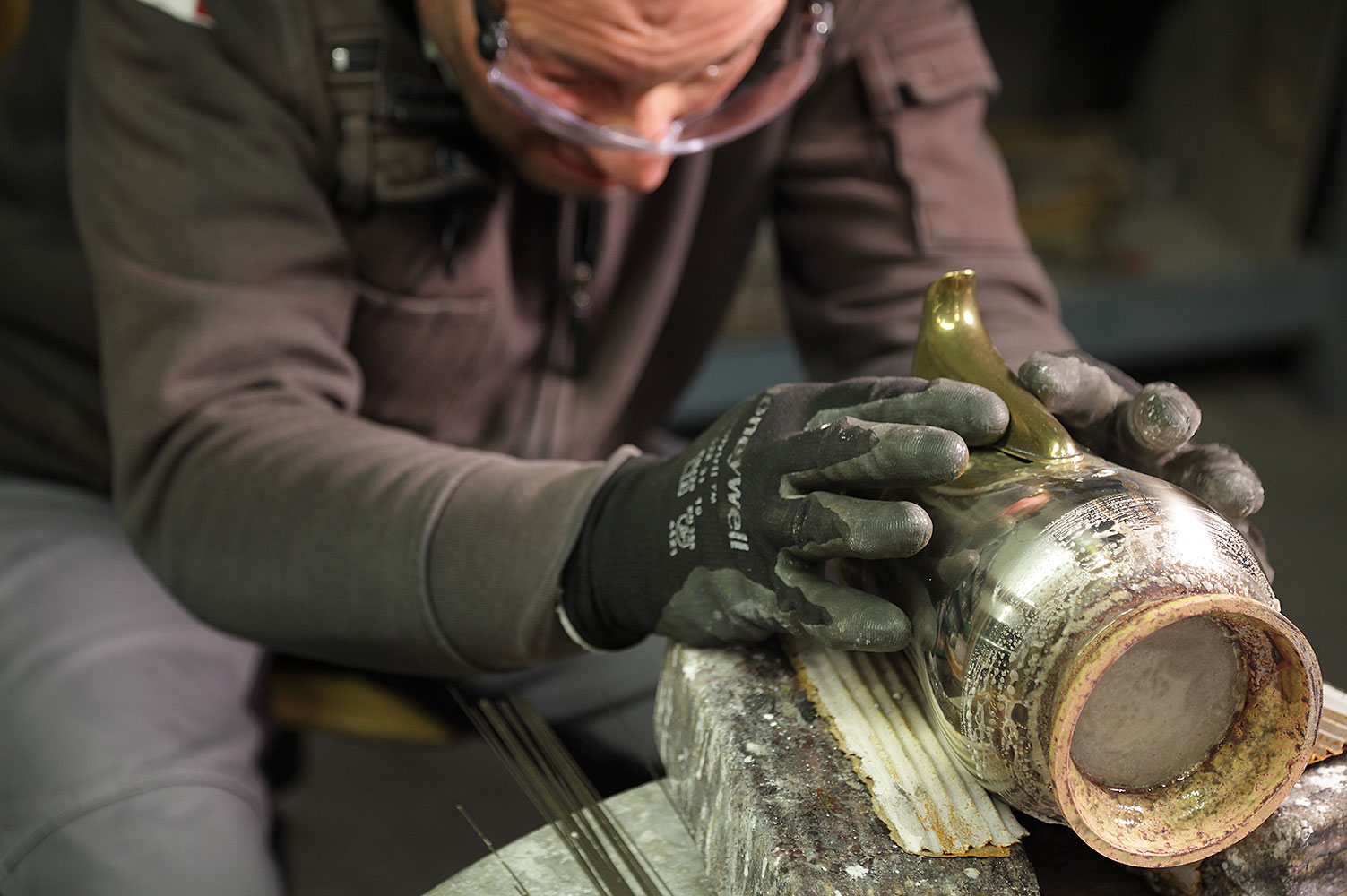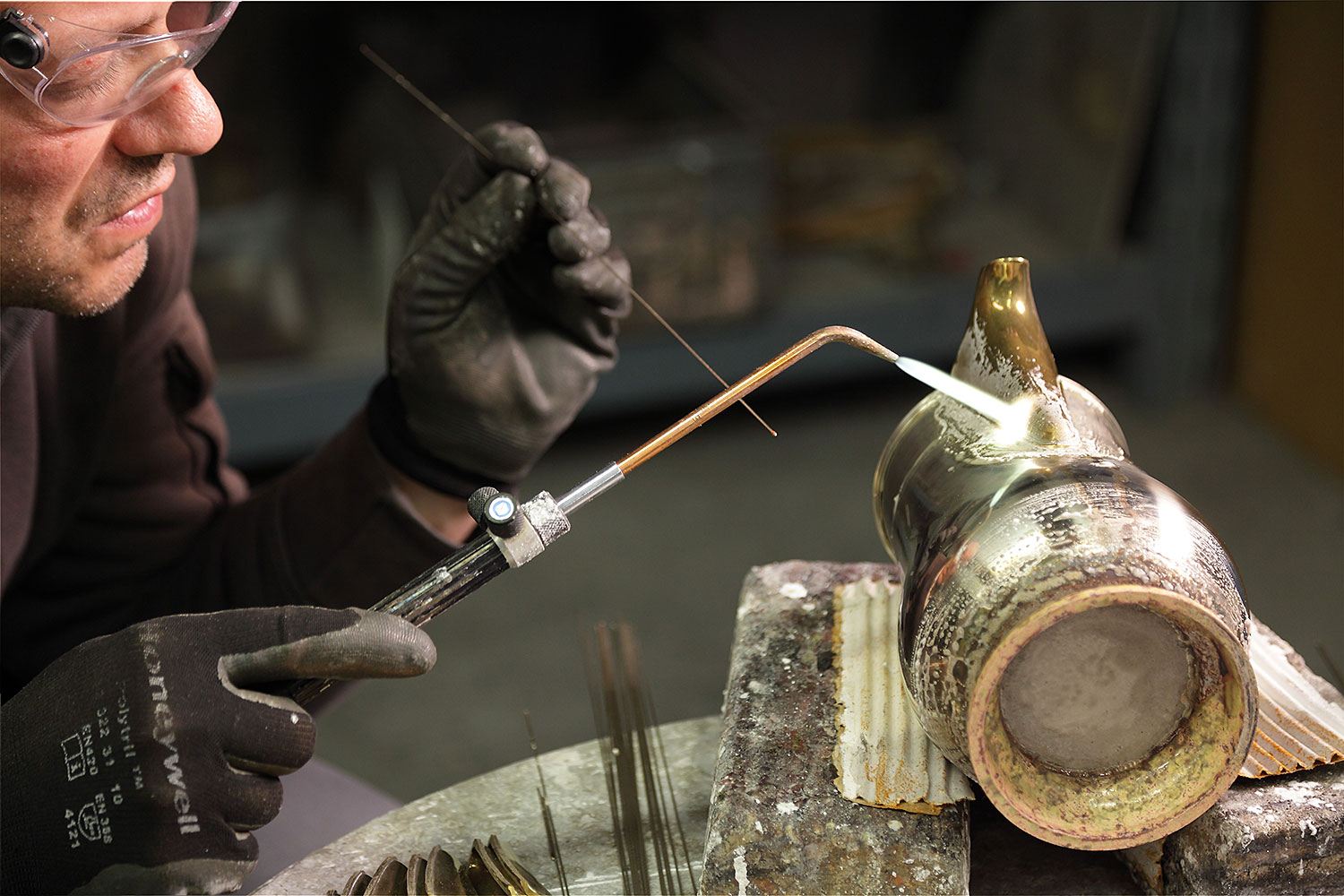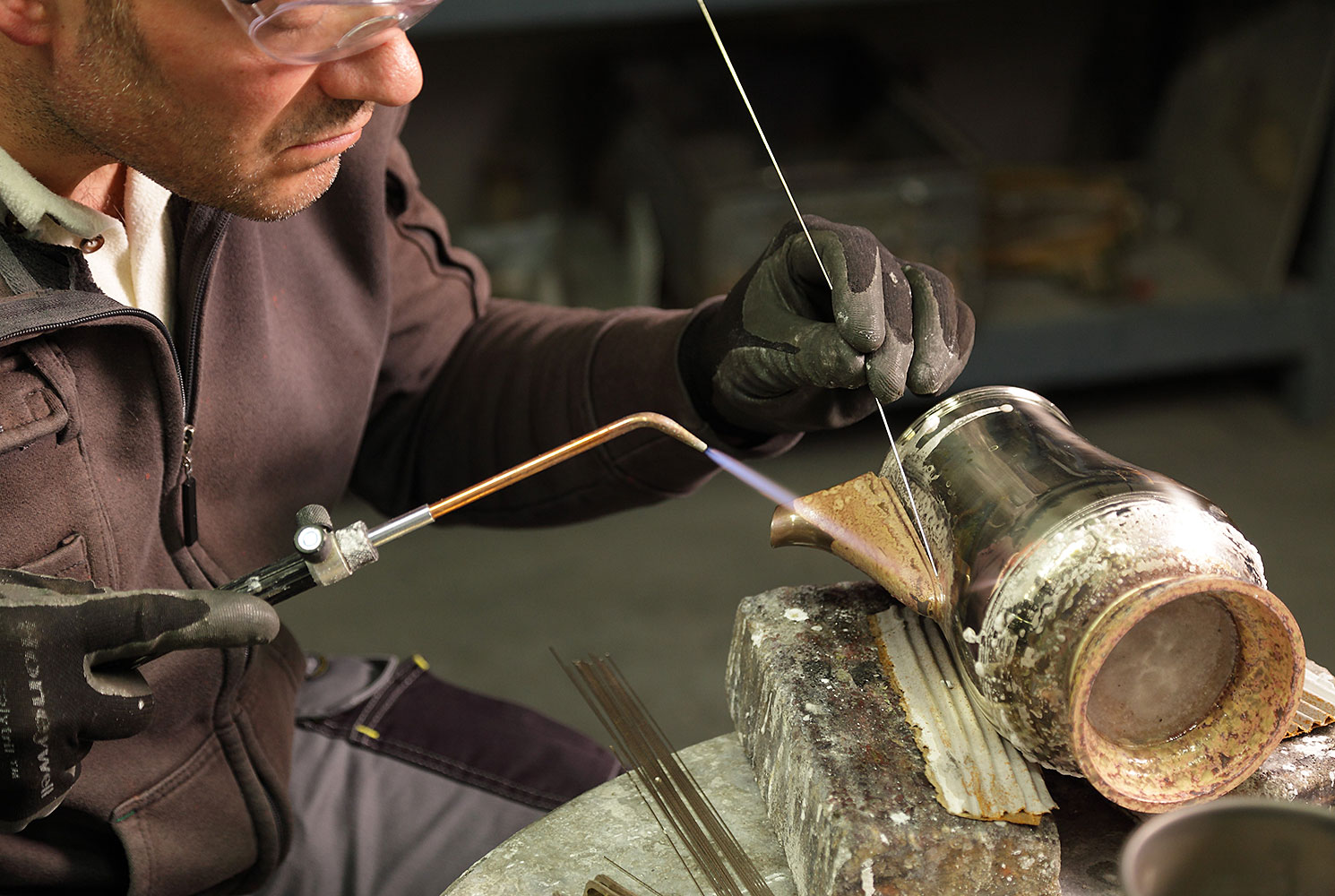 Welding phases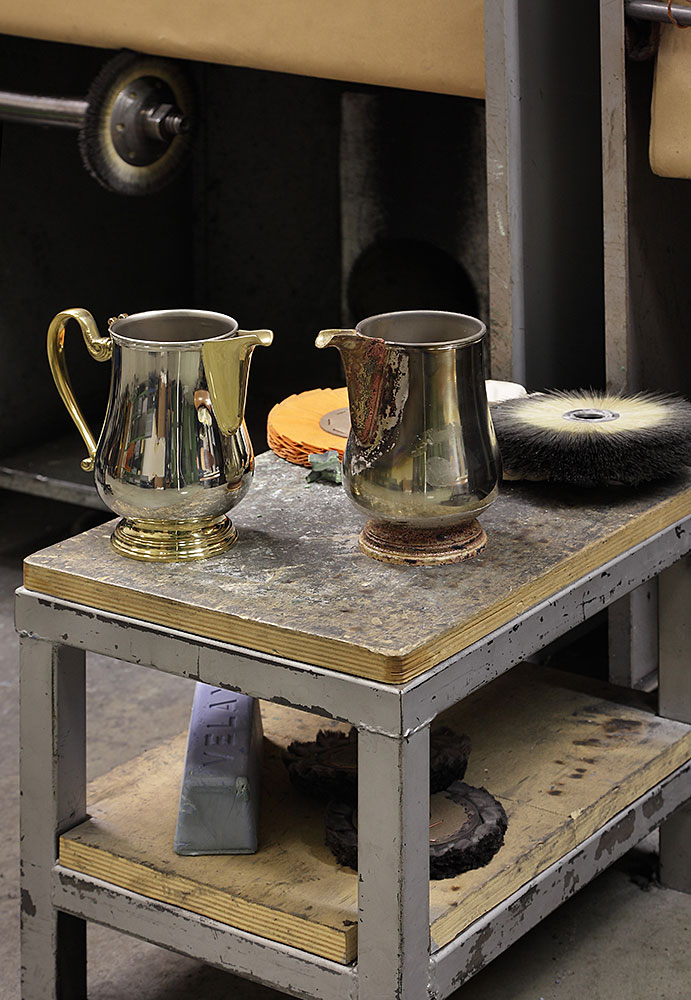 Contour coffeepot before and after polishing
"The production line adapts to current business needs" – concludes Roberto. "During high activity periods, up to 20 people work in the department; they all have mechanical skills that increase continuously on the field every day."
Read other articles of #DISCOVERSAMBONET: http://hotel.sambonet.it/en/blog.html