Our Laboratory: through phials and chemical substances.
The quality and the excellence of an item do not have to meet just aesthetic requirements, but also and especially security ones. That's why the products that come into contact with food, like most of Sambonet's, need to respond to specific parameters dictated by European legislation.
In 2012, following its evolutionary spirit, the company decided to create an internal control system by setting up a proper laboratory called ASEC Lab: Alimentary Security Control Laboratory. A staff of qualified chemists has the task to guarantee quality standard of the entire production, as well as to perform tests on waste water. The Lab is also officially qualified to analyze products on behalf of other companies.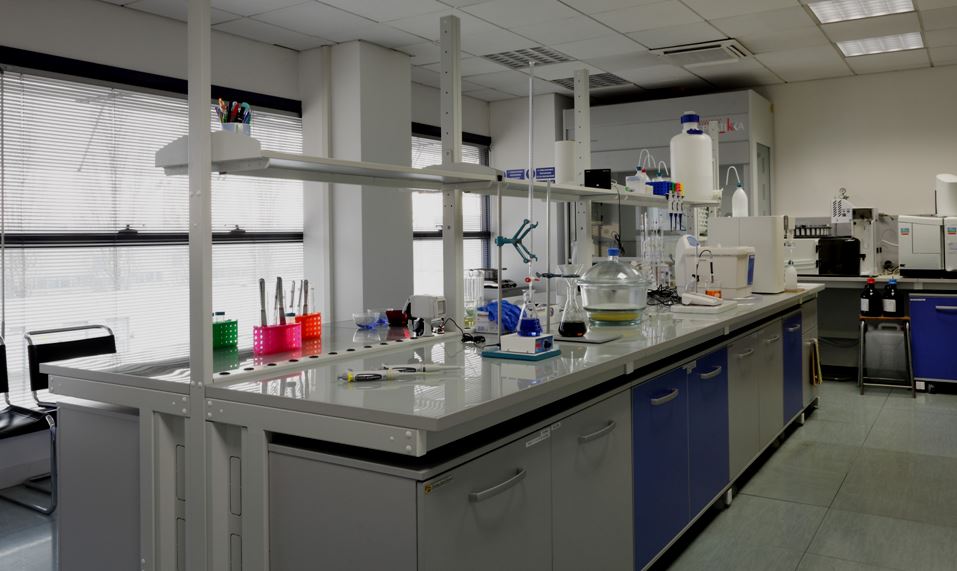 In 2013 the Laboratory was accredited to make analyses on stainless steel and on the metallic parameters of waters; during the years the Laboratory has obtained additional accreditations necessary to perform tests on porcelain, glass, plastic materials and dyes. "Our operators follow scientific methods, established by the current European legislation" – explains Claudia Sguaita, responsible of Quality and Environment of the company. The company put a great deal of technological and economical resources, structures and staff for the implementation of accredited methods. This commitment has led the Lab to the obtaining of accreditation based on UNI EN ISO 17025:2005 standard.
The ASEC Lab goes through auditing procedures realized by Accredia every year, in order to verify the compliance to the regarding legislation. These procedures allow the Lab to maintain the national and international accreditations.
The main type of analysis performed for the control of MACF (Materials and Articles in Contact with Food) is the migration test, aimed to verify the levels of release of some substances of the material in which is produced the finished article. "The test on stainless steel is made up of 3 acid "attacks", that consist in soaking metal in a simulating substance that facilitates the transfer of substances that are going to be analyzed. In the case of stainless steel analysis, the simulating substance is acetic acid at 3%" – explain Claudio and Fabiola, the specialists of the Laboratory. "The analysis for verifying the substances transferred during the attacks is made on the solution of the third attack. If the concentrations of Nickel, Chromium and Manganese are under 0,1 mg/l – and therefore they respect the legislation parameters – the product is considered suitable to contact with food".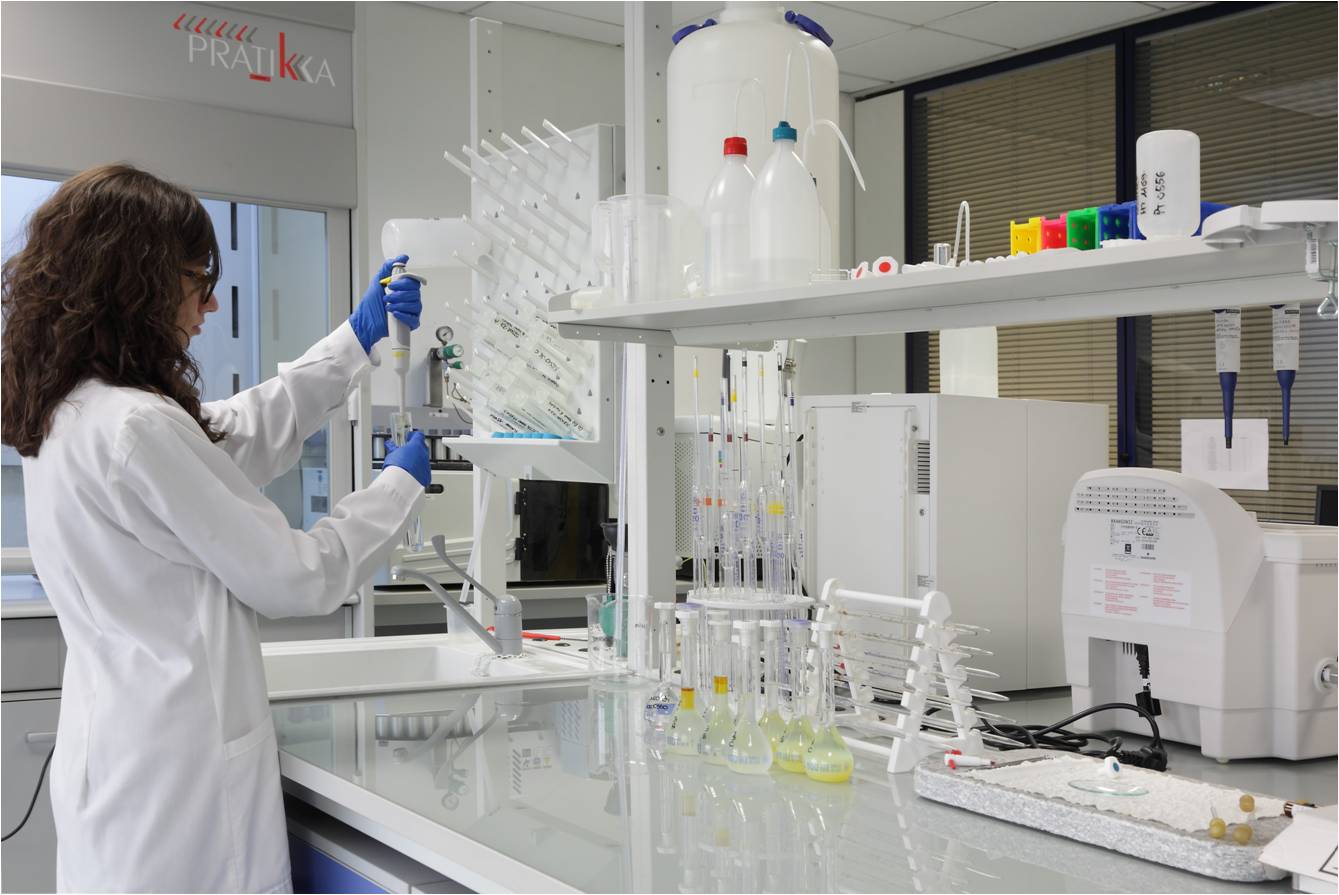 "Every activity follows scientific methods" – continue Claudio and Fabiola. "That's why we are totally interchangeable. Sometimes it can be really demanding, especially when you are testing something new. Only after a lot of attempts you get the right approach, both for machines settings and for interpretation of results. Our chemical background is important, but even more is the constant training that we receive, that allows us to always keep up with the novelties in this field."