Giving style to the table
The market trends of the last year focused their attention on the decorative landscape, both in design and hospitality sector. Sambonet has developed new processing techniques and enriched its flatware collections with precious finishes, to offer a widest range of choice and customization possibilities.
The peculiarity of Vintage finishing is the original distressed-looking appearance of the flatware surfaces. It is suggested for trendy and romantic locations, it perfectly matches with colored plates. This finishing is the outcome of a mechanical process. We start it by putting the stainless-steel flatware in a tumbling machine, a special tank containing recycled plastic stones that rub together by a vibration which revolves up to 1500 revolutions per minute, and give the finishing to the products. A specific artificial resin, made up by polymers, covers the internal part of the tank protecting items from the contact with it.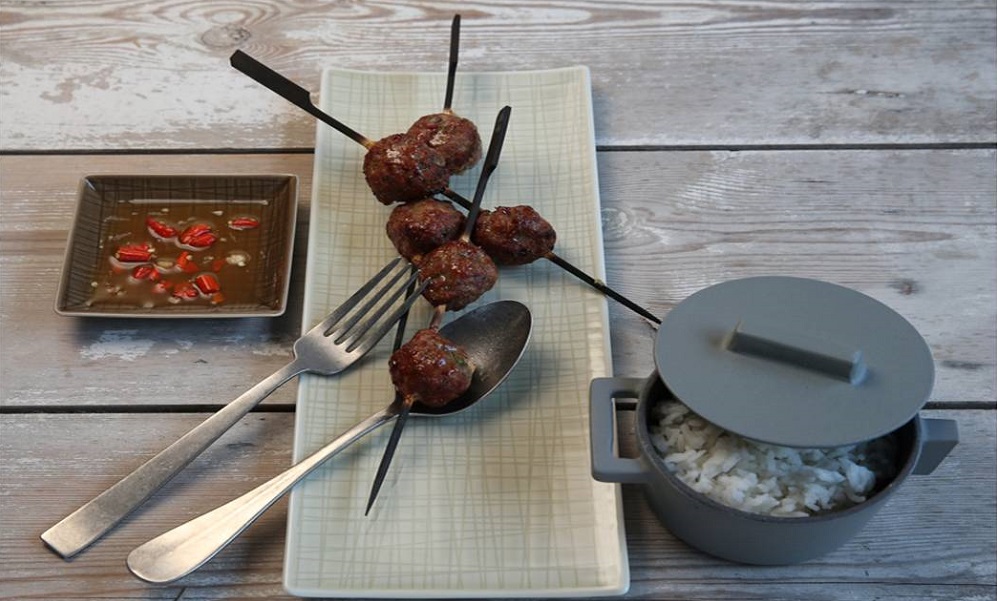 The Antique finishing is characterized by the pleasant to touch texture and the original matt appearance of the stainless steel. It matches with refined and white porcelain, perfectly in accordance with the international trends. The Antique finishing is the result of a shot blasting technique. The flatware is introduced in a special machine containing 11 compressed-air guns that "shoot" with 7 bars pressure a specific industrial sand made up of extremely small micro ceramic particles. A rubber mat moves the items to allow a complete coverage of the surfaces.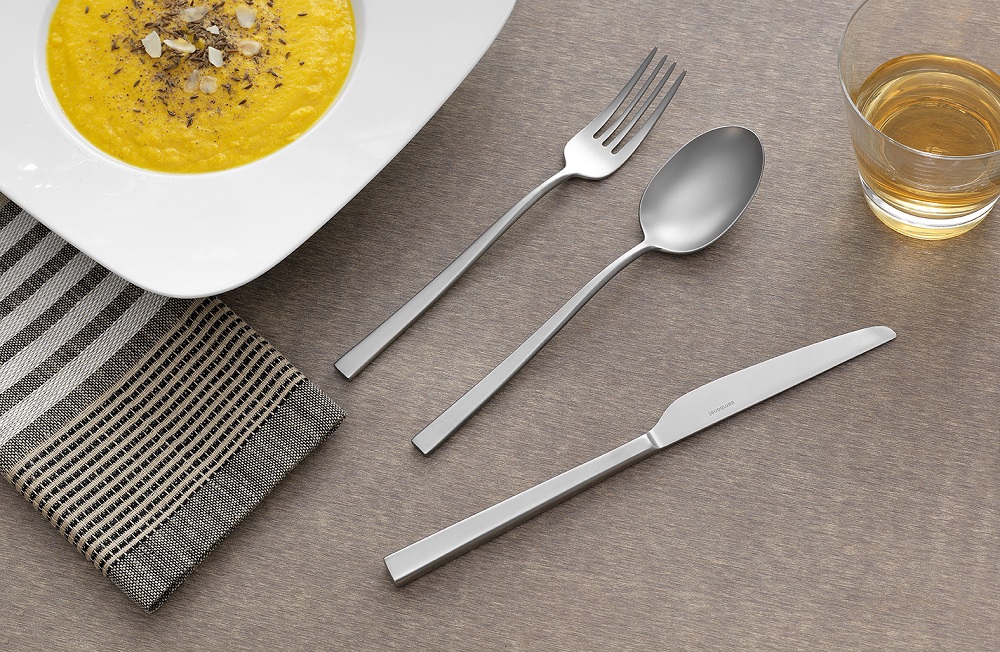 The Satin, differently from other finishes, confers to the flatware a pleasant slightly matt appearance preserving smooth surfaces. It can be perfectly combined with white modern plates as well as with colored ones, giving back a delicate but refined elegance. This finishing acts on the external side of the objects, conferring a thinner sandblasting than the Antique one. The method is completely manual and consists in wiping the objects with a special abrasive brush that gives items a delicate opacity.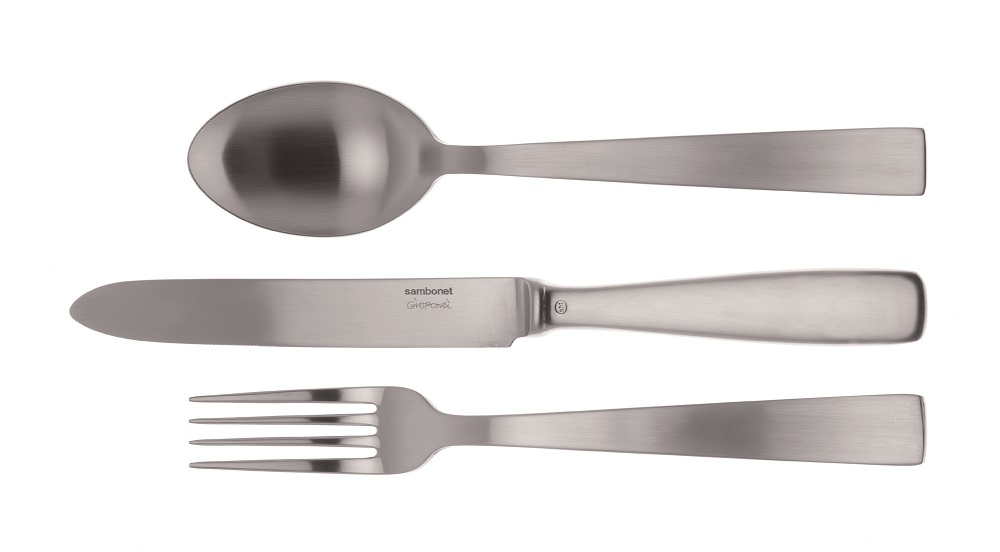 All the finishes can be carried out on every flatware models.
PVD, acronym for Physical Vapour Deposition, is a special coloring treatment that gives stainless steel objects precious gold, black or copper shades. The variety of colors allows to create original mise en place, thanks to the possibility of matching them with both white and colored porcelain. The PVD is obtained by the deposition through vaporization of metal particles in a vacuum-sealed chamber. After a series of washing and purification by an ultrasonic system, the items are put in a vacuum-sealed chamber to undergo the treatment. The coloring phase takes place thanks to a process of sublimation of the electrical particles, soldering to the flatware's substrate at an atomic level. The different quantity of zirconium carbon nitride generates the gold, black, copper and champagne colors.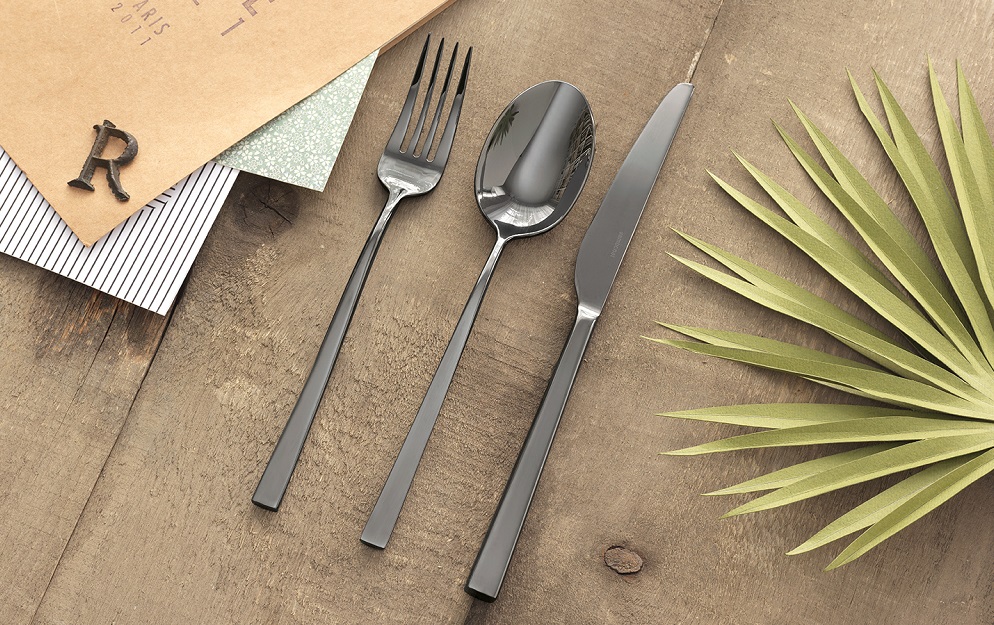 Texture and color can be combined. In this case the processes take place in consecutive phases, from the different abrasive techniques to the coloring ones.