Rosenthal Sambonet framework for the Opificio Cucina e Bottega's creation
Bajardo – un filo di insiemi e logica
Personal experiences and creative ideas led the creation of this preparation: first of all the childhood summer memories in Bajardo, smells, colours and sensations of those warm and enveloping days.
In this way, the young talented sous chef of the Opificio Cucina e Bottega restaurant, Matteo Borsari, introduces his dish for Birra Moretti Grand Cru competition: the first and most important talent scouting platform for Italian high-quality catering. The participants had to prepare a recipe following the theme "CREATIVITY AND BEER AT THE TABLE", using Birra Moretti among and combined with the ingredients.
Very important element in the preparation of this recipe - adds Matteo - was the challenge in trying to repropose the only dish that in my youth has never met my tastes, modifying it in compliance with the ingredients.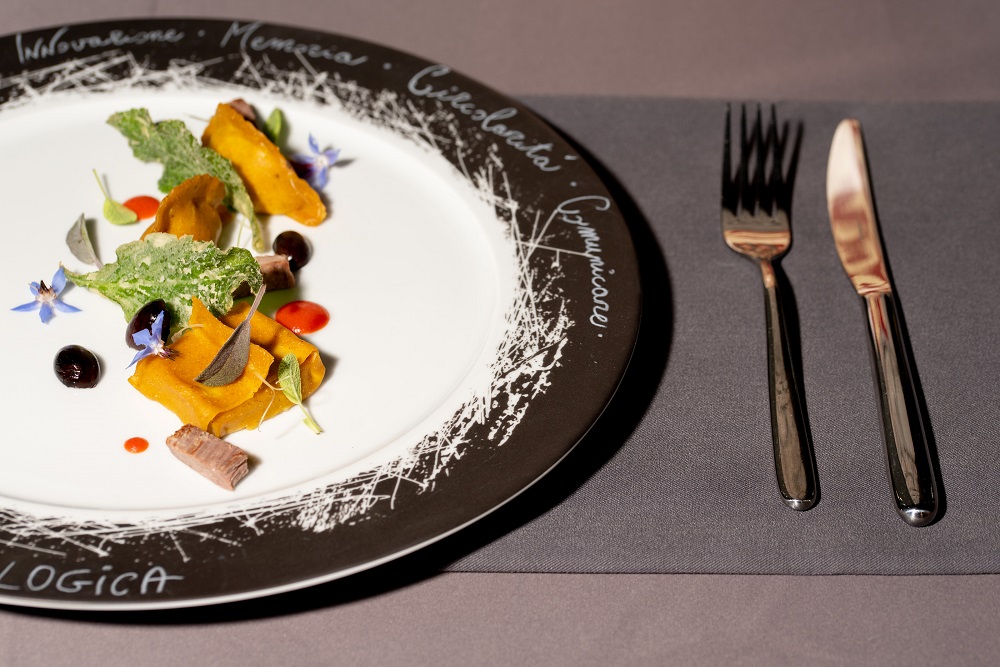 Key to the preparation?
A string declined in three different expressions, two of which materials - cotton and celery used for the realization of the plate - and one imaginary: Filo di insiemi as the element of the inspiration traced on the edge of Ardesia.
The newest Rosenthal's collection offers a matt decor on which, as suggested by the name, you can write something as on a blackboard. Perfectly in line with the "writing zone's" trends – developed in the interior sector in the last few years – Rosenthal is able to open a new communication channel creating a special place where to share ideas and creativity. The decor can be black, like the usual blackboard, or coloured and it can be applied on every porcelain collection, on small or large surfaces.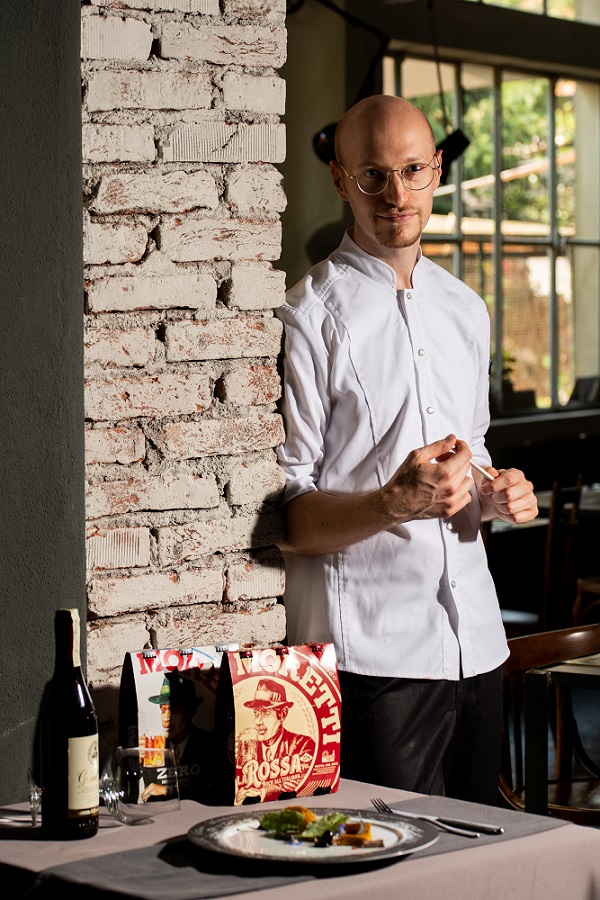 Sous Chef Matteo Borsari
Restaurant Opificio Cucina e Bottega
Novara, Via G.Gnifetti 45/a