Rice fields and design, by designer Enrico Frigerio
Our headquarter is inserted into the rural rice-growing area between Novara and Vercelli, in Italy.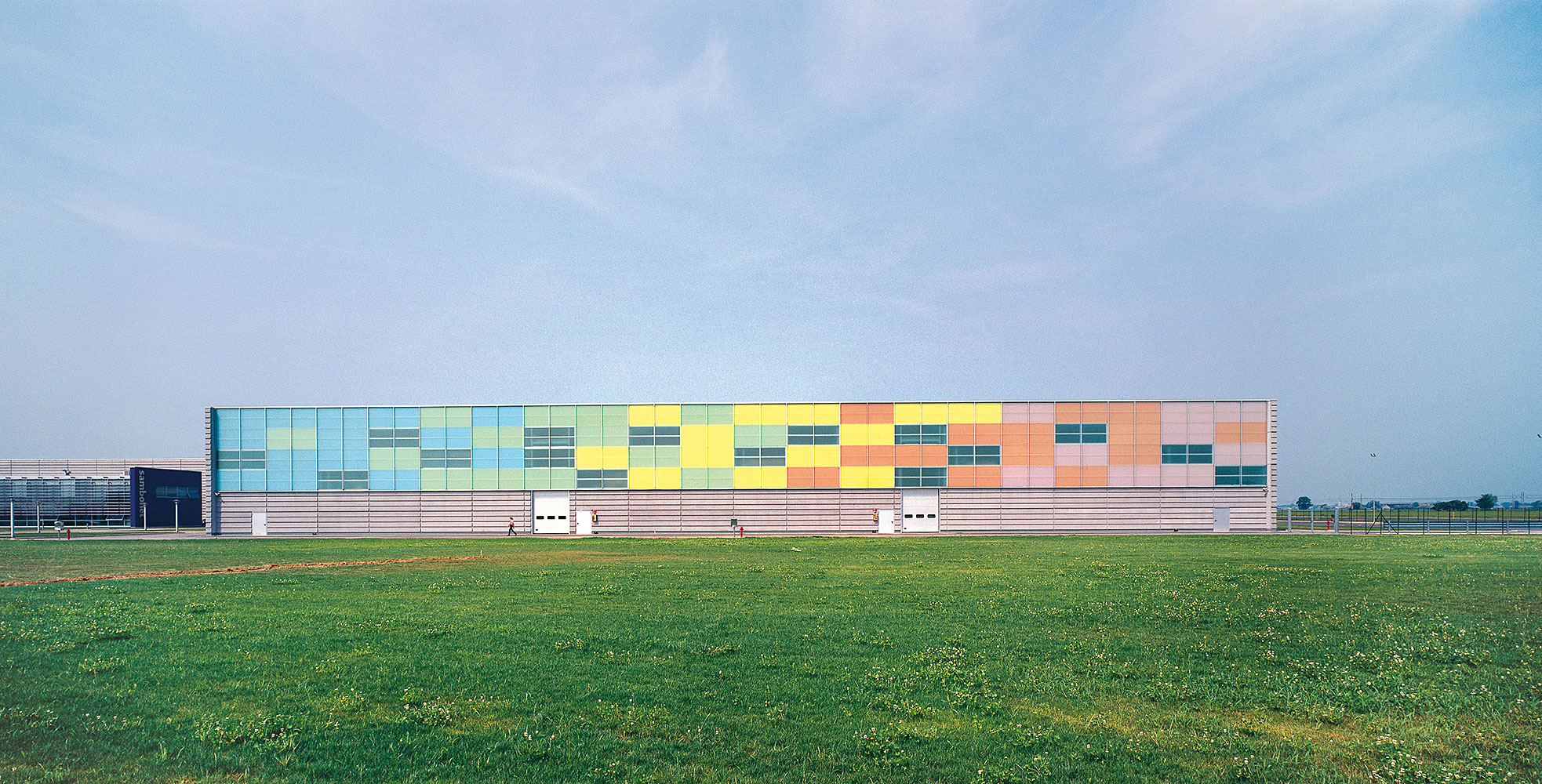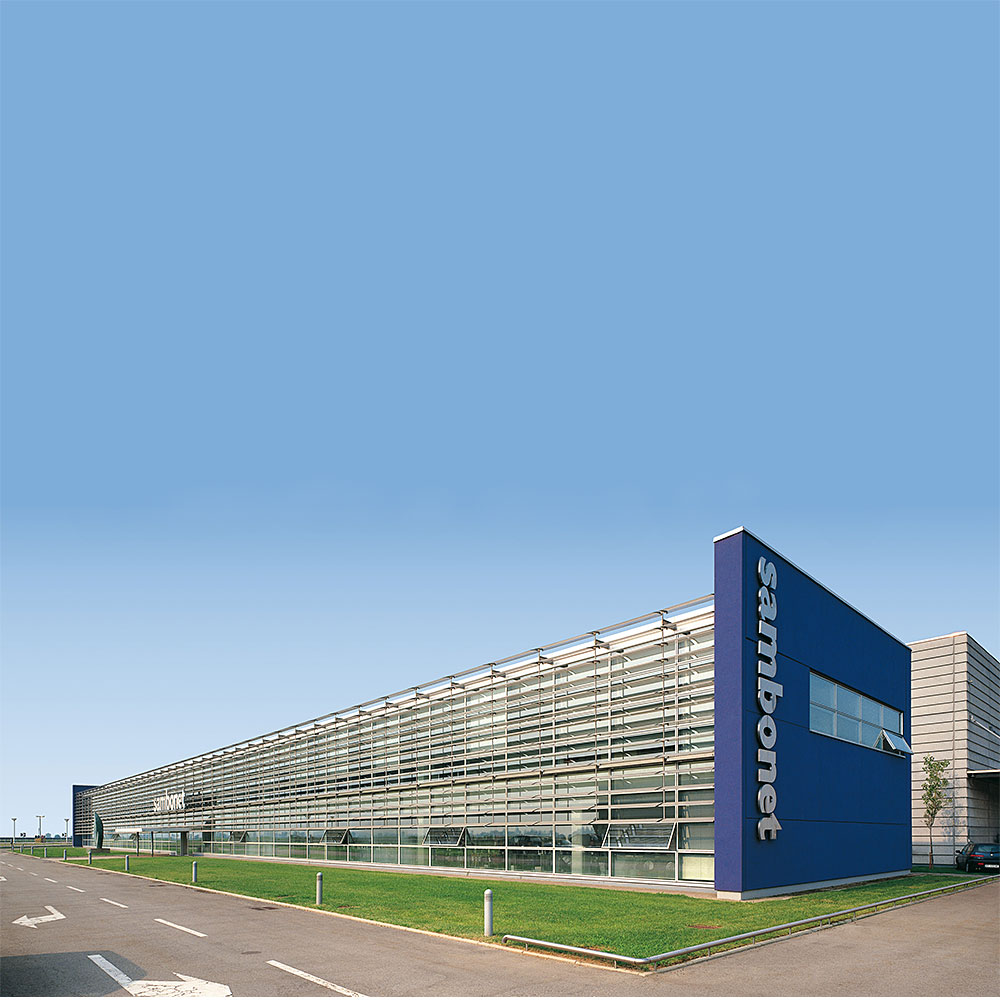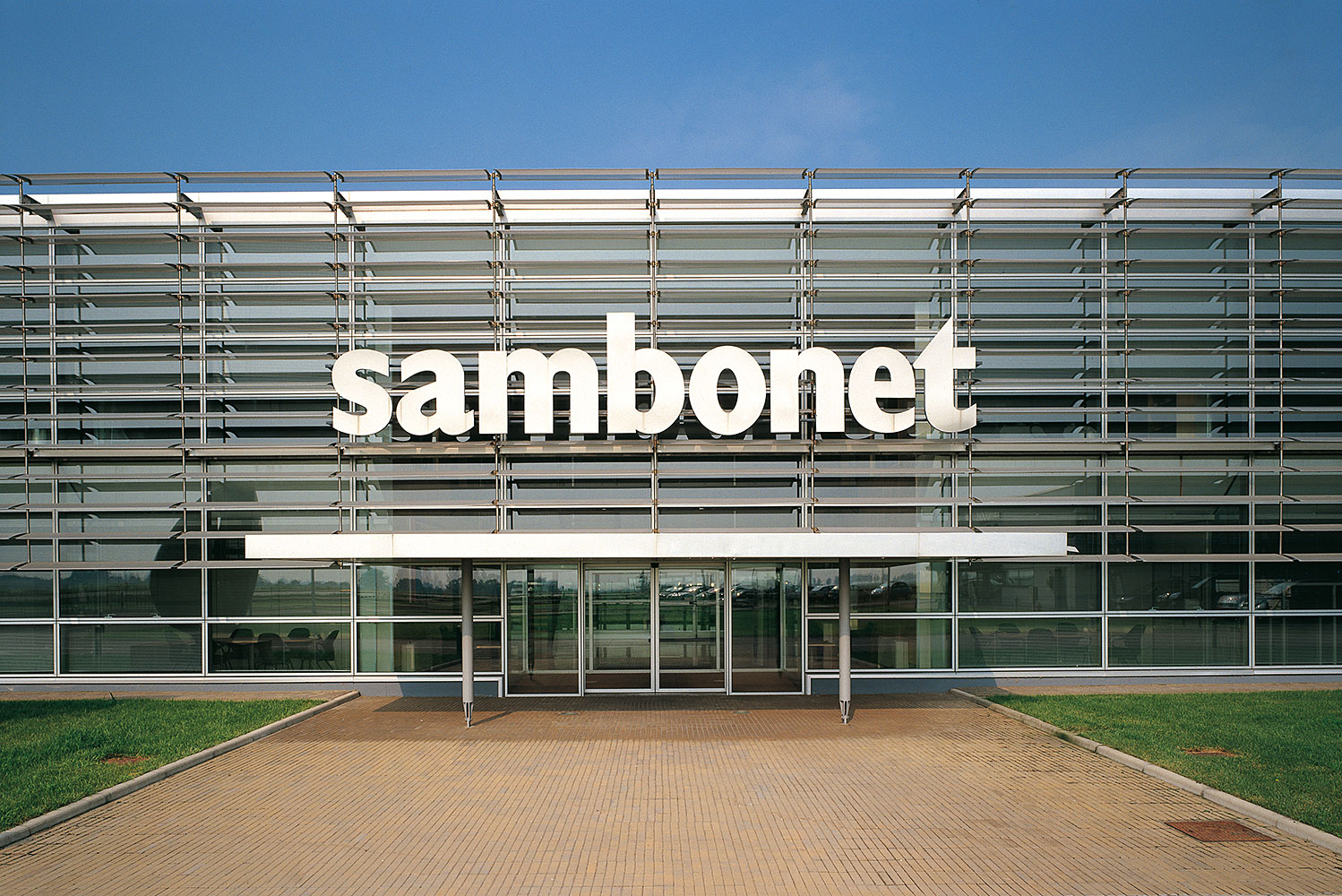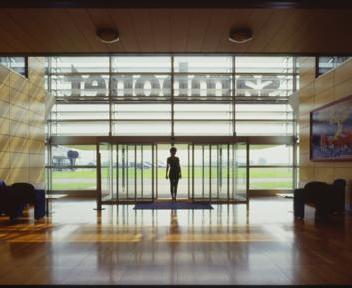 Flat, irregular planes with small differences of level, and rows of tall trees like green theatrical backdrops – these were the inspiration elements for Frigerio Design Group back in 2001.
The facility is spread over 120,000 square meters, equivalent to about 18 football fields, of which 45,000 are covered. The volumes are compact and linear with flat roofs at different levels. The offices block has a completely glazed façade with protective "eye-lids" that projects the spaces towards the exterior. In 2008 the expansion with the new warehouse and the "public façade", a screen of gigantic colored pixels. Colored modules protected with sand-blasted glass skin that by night reveals the window sections lit by security blue neon lights.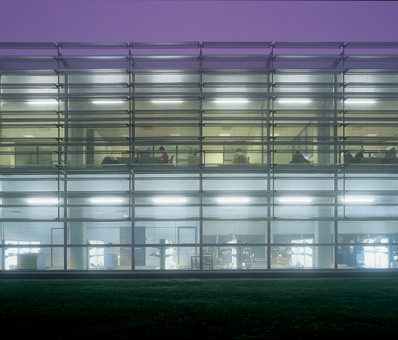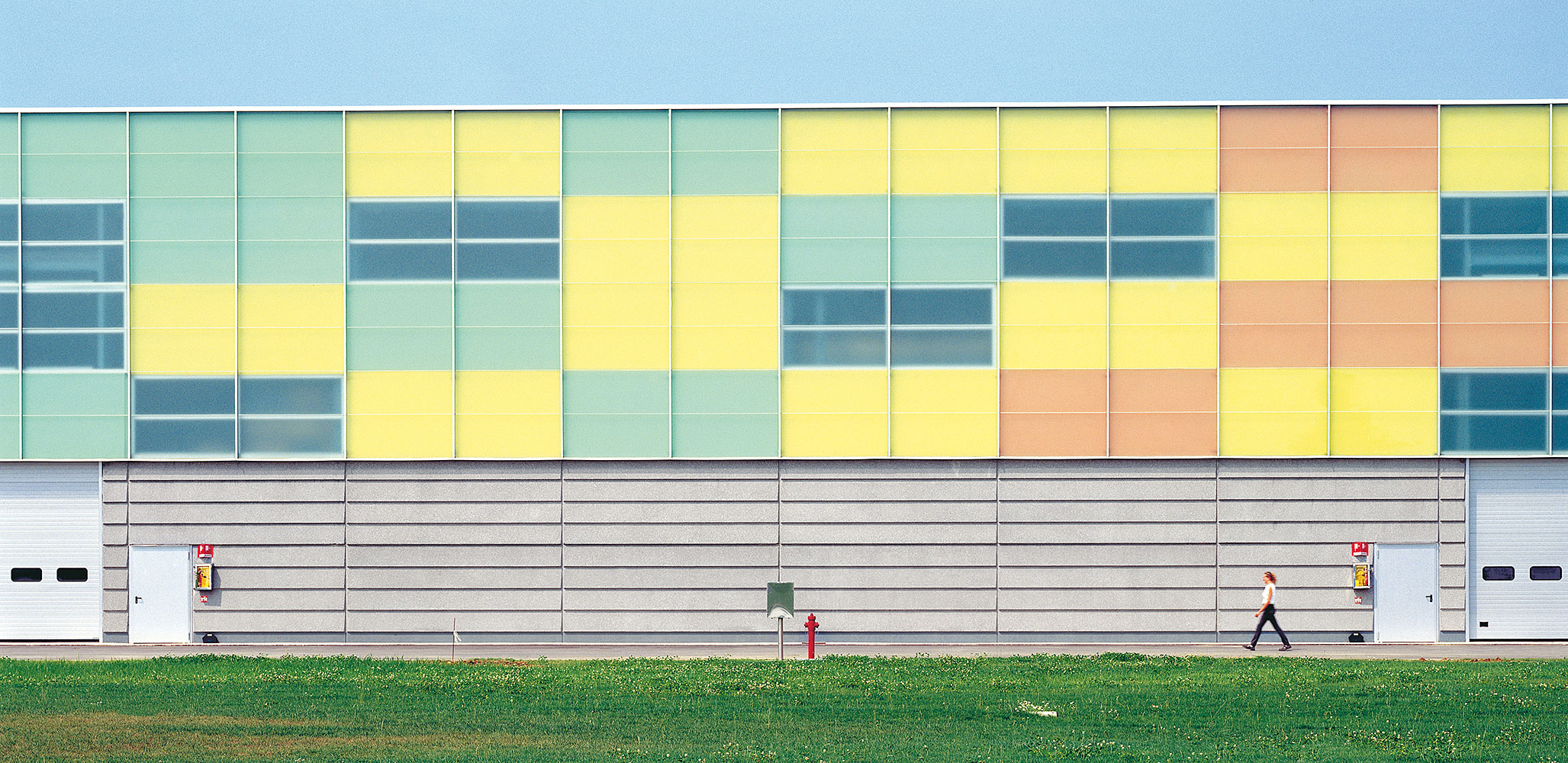 "This project represents the synthesis of industrial philosophy that leaves no room for superfluous, but optimizes its resources"
Enrico Frigerio, in "I maestri dell'Architettura", Hachette 2009.