It is probably here, in the true center of gravity of Sambonet's production activity, where the know-how and experience of the employees really emerge.
It is here that the molds for our collection must-haves and new products are made, in addition to a series of tools used by all production departments.
The production of the molds is done through different methodologies. To the traditional and manual mechanical production process, advanced mechanical processes are performed with the help of numerical control machines able to respect tolerance to the thousandth of a millimeter.
From design to the assembly, through the setup and installation on the machine, the mold is the real protagonist of this department.
"The lifecycle of a mold takes place exclusively within the company and represents one of our strongest points." - says Stefano Bongioanni, tooling department supervisor. "This ability to carry out the entire production, maintenance of the molds, control of the machines, systems and equipment, assists our productive performance.In case of a machine breakdown or malfunction, we are able to immediately intervene on the mold, repairing or replacing it, thus guaranteeing optimization of production times."
The department is made up of 11 people, each with different yet complementary skills. All employees are highly specialized, able to work on modern and complex machinery, to read technical designs and to draw necessary calculations.
On Monday morning, we all gather together for the opportunity to say good morning and to share the plan for the week, coordinating ourselves as best we can. The true added value of the department is represented by the people: only a cohesive and expert team can achieve the results that we set out for."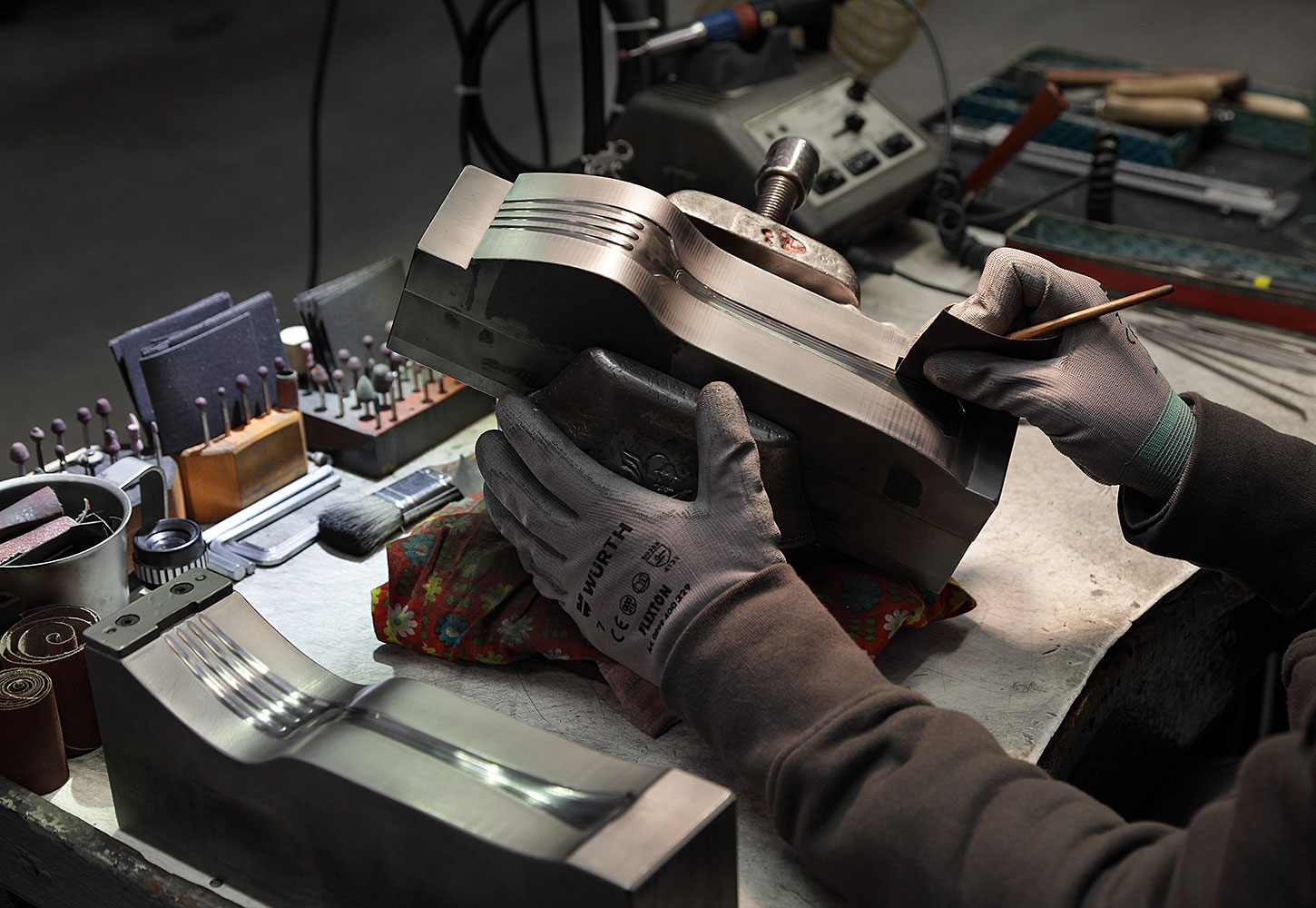 Marilena, 13 years as a part of the company. With the help of a traditional pantograph, she polishes, decorates and finishes the molds for the production of products made entirely by hand. With a special magnifying glass, she verifies and sees to eliminate even the slightest imperfections.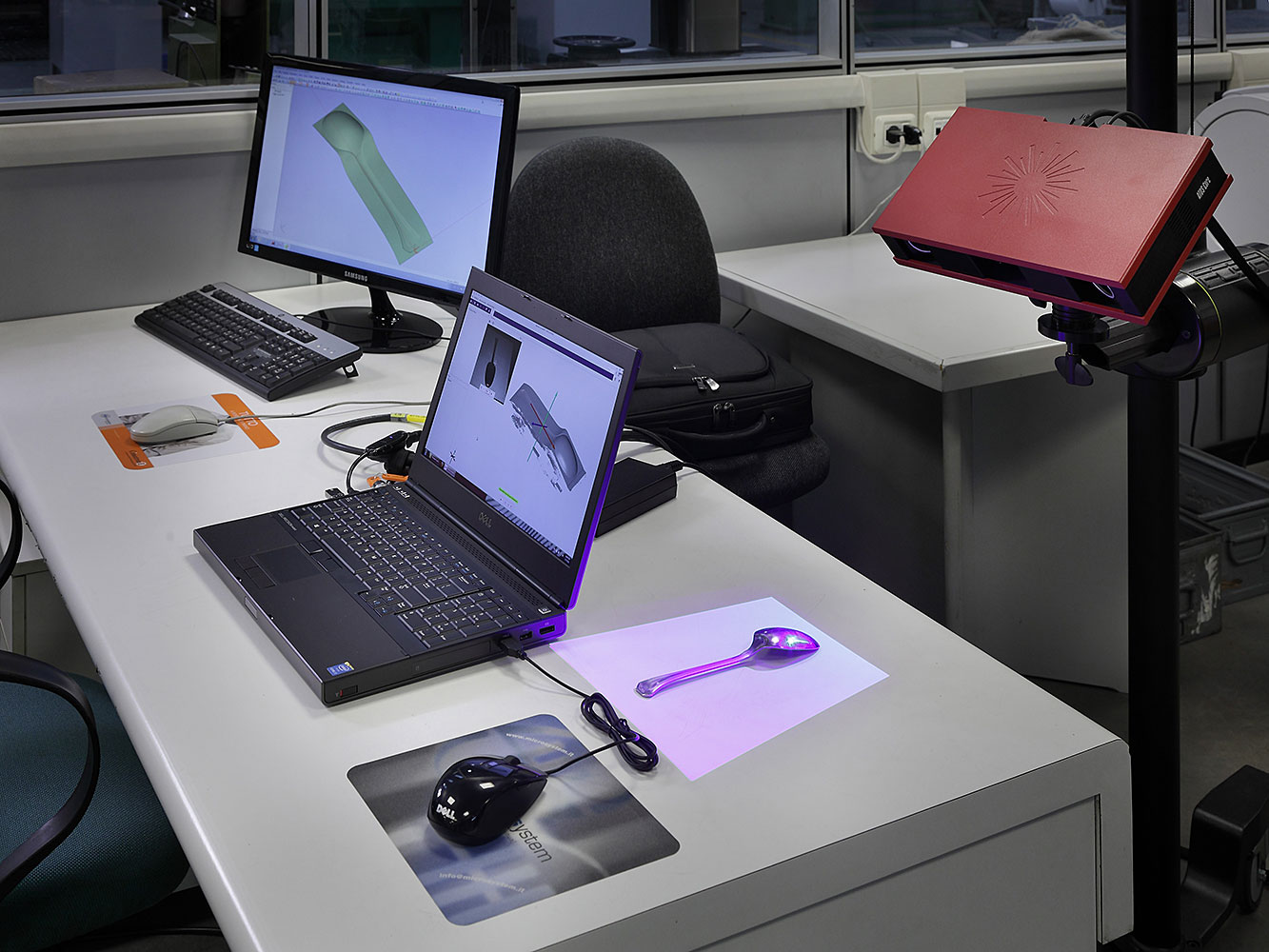 The visual scanner "reads" the physical sample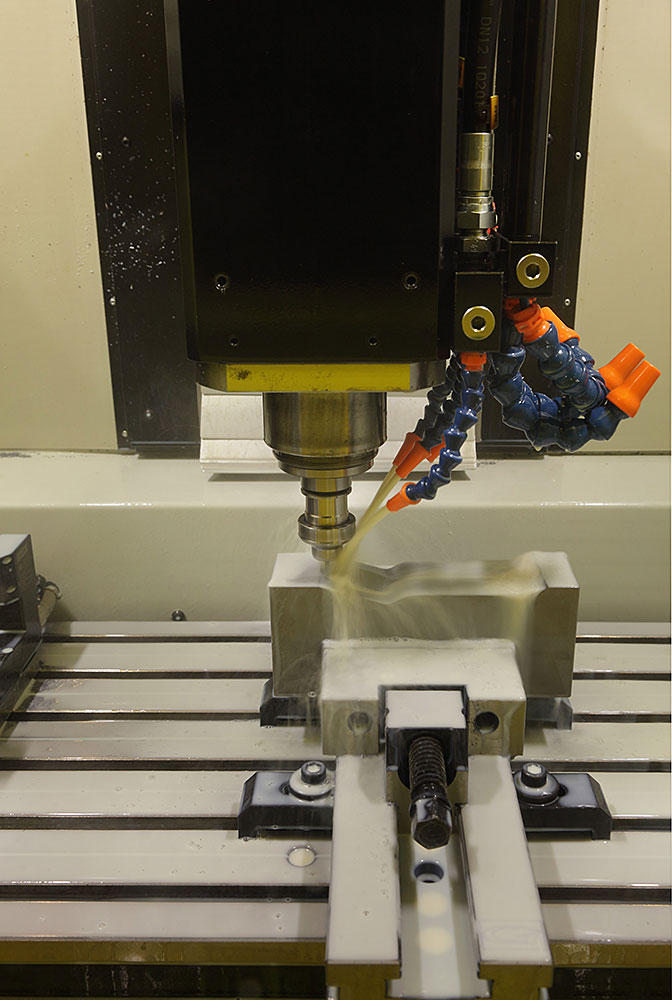 A machine prepares the new mold