Unlimited possibilities of customization, innovative technology and craftsmanship.
We are inside Sambonet's "laser and pantograph" department. Here logos and customizations, developed by our designers in Centro Stile Sambonet, are engraved on flatware and other objects. This department makes sure that the world's most renowned hotels and restaurants can have their customized and unique collections, specifically designed upon their requests. It is here also that the themes characterizing the refined collection of flatware "The Greek" by Rosenthal meets Versace come about.
It's possible to use two different engraving techniques on product surfaces, that are laser and pantograph, obtaining fairly intense results both on a chromatic and depth level.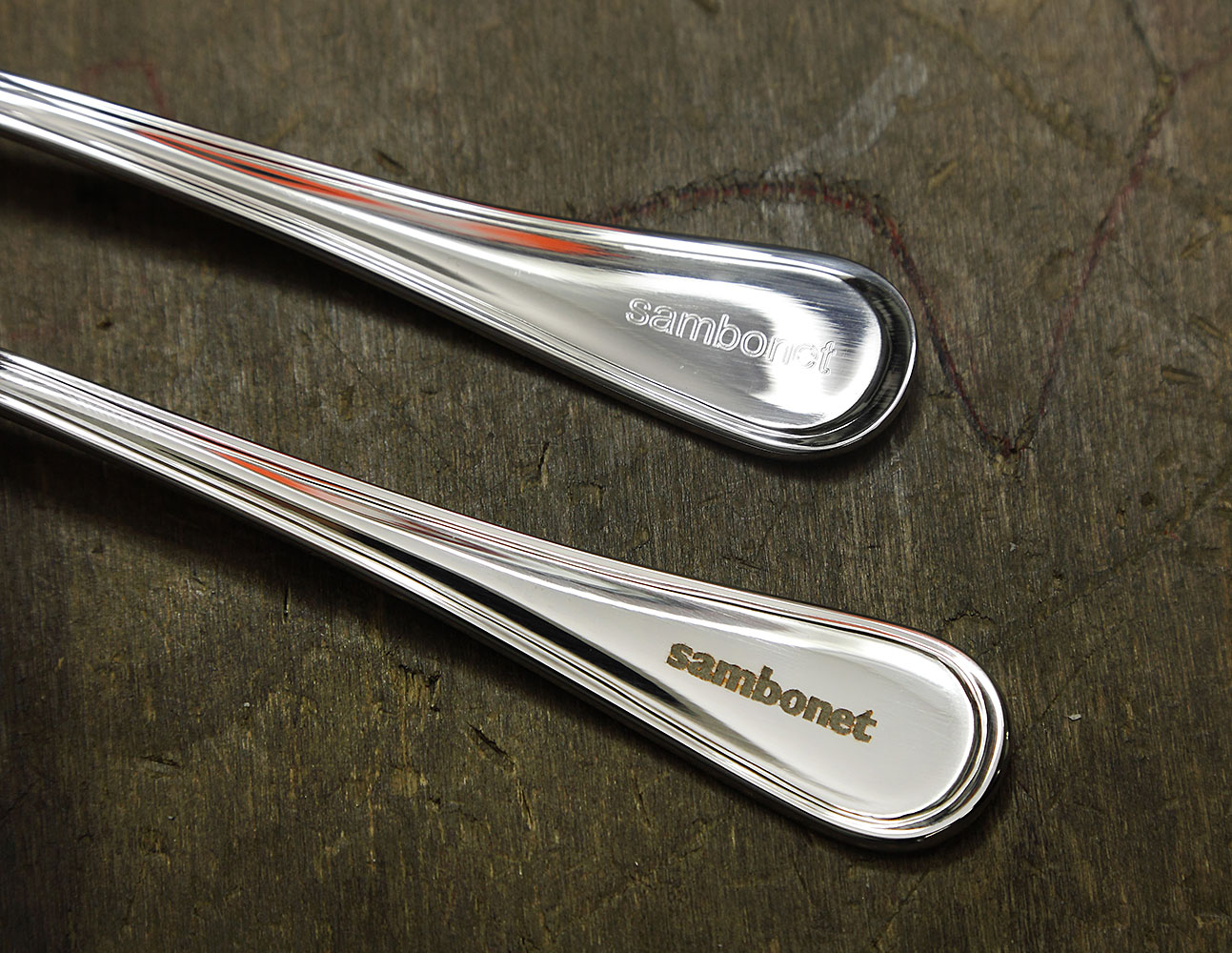 Difference between decors done by panthograph and laser
"The laser is a beam of light which, when aimed closely at an object, burns the desired design and gives life to each engraving. The three factors determining tonality and depth are: power, frequency and time" - explains Alberto Cassataro, the department expert. "By changing the parameters I mentioned above, it's possible to obtain chromatic effects that range from ochre to black: for example, the clearer the engraving , the less time is needed to create it".
"Instead, the pantograph is a computerized device that works using pressure. This diamond tipped device cuts into surfaces to create designs, logos and all other types of graphic compositions".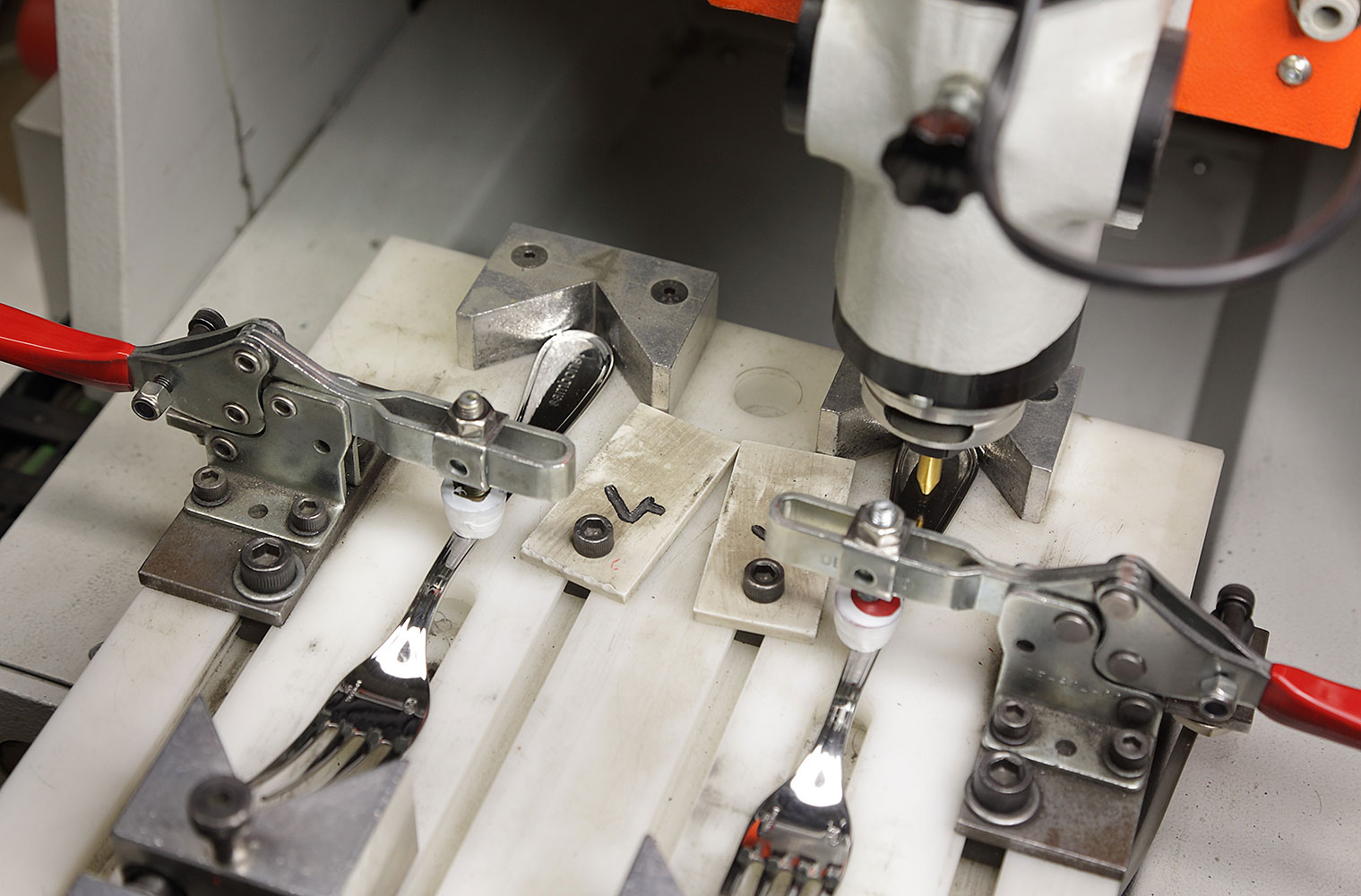 Pantograph in action
The customization process begins with the arrival of the digital design from the technical office. After converting it into a mechanical code and adjusting it to the dimension and volume of the object, a laser or pantograph engraving ensues. It differs depending on the material being used and what is wanted to be obtained. The final result will differ for both aesthetic and tactile sensation.
"I work with measurements to a tenth of a millimeter" - continues Alberto - "The precision which must be carried out in this procedure parallels my favorite hobby, photography".