Flatware is the symbol of Sambonet excellence and Italian-made quality
Each piece of flatware - symbol of Sambonet excellence and Italian-made quality - is created within the fascinating "Flatware Production Department". It is here that you can catch a glimpse of the company's history, know-how and innovation.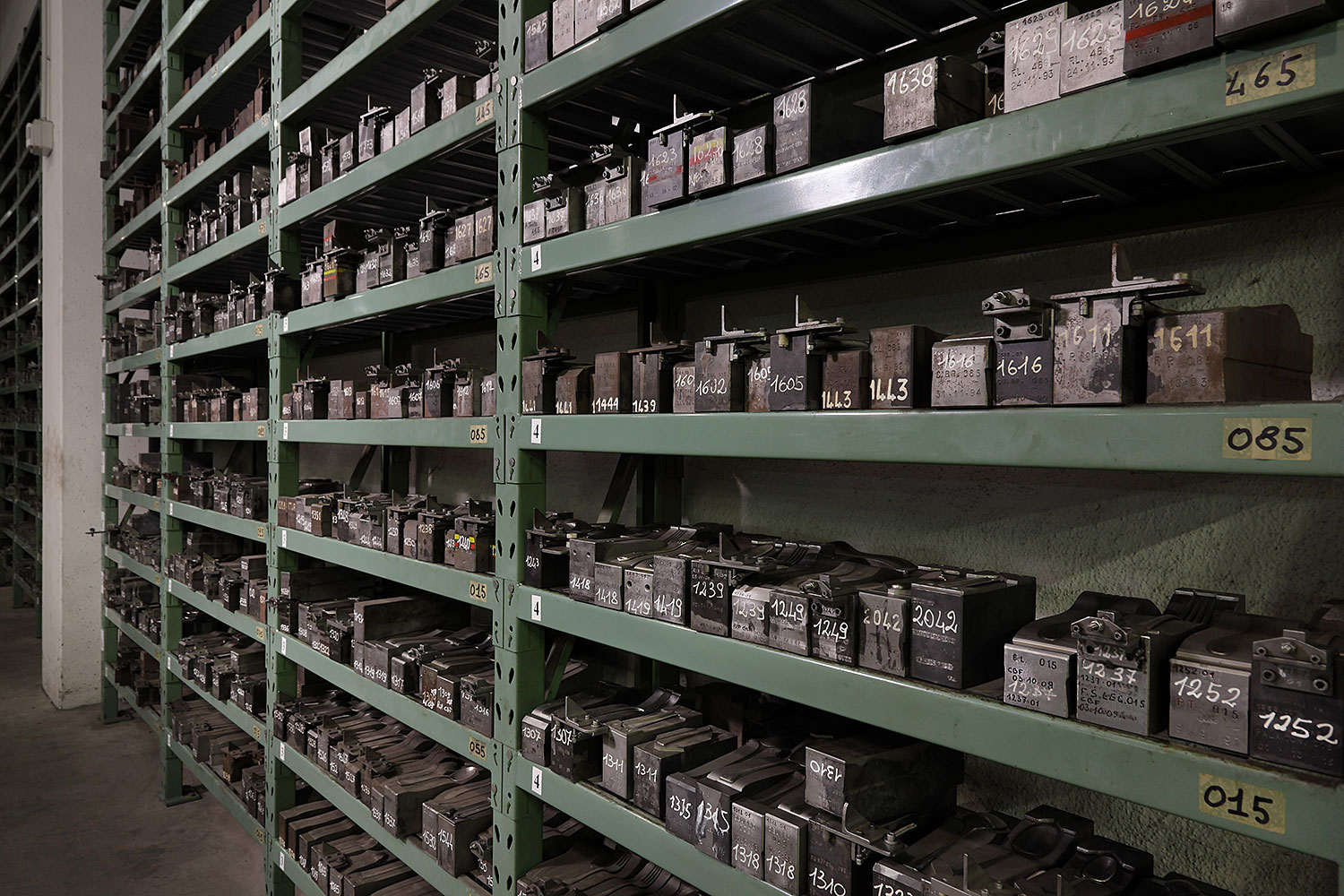 Everything starts from the mold: we have more than 5,000 of them.
The molds are the keys of the production, from the "blank", the first phase of the production, to the final product. When it comes to forks and spoons, the blank undergoes different processes: "rolling operation" creates the thickness and establish the flatware balance. "Outside blank cutting" generates the definition of the profile, while "stamping" imprints the Sambonet trade mark onto the product.
The production cycle of the fork includes cutting of the tines. Afterwards, forks and spoons are washed in order to eliminate any residuals.
In the "pressing" phase, 800 tons of pressure are applied to the objects in order to create shapes and décors.
The items are then "trimmed" - that is, the edges are finished - and mirror polished.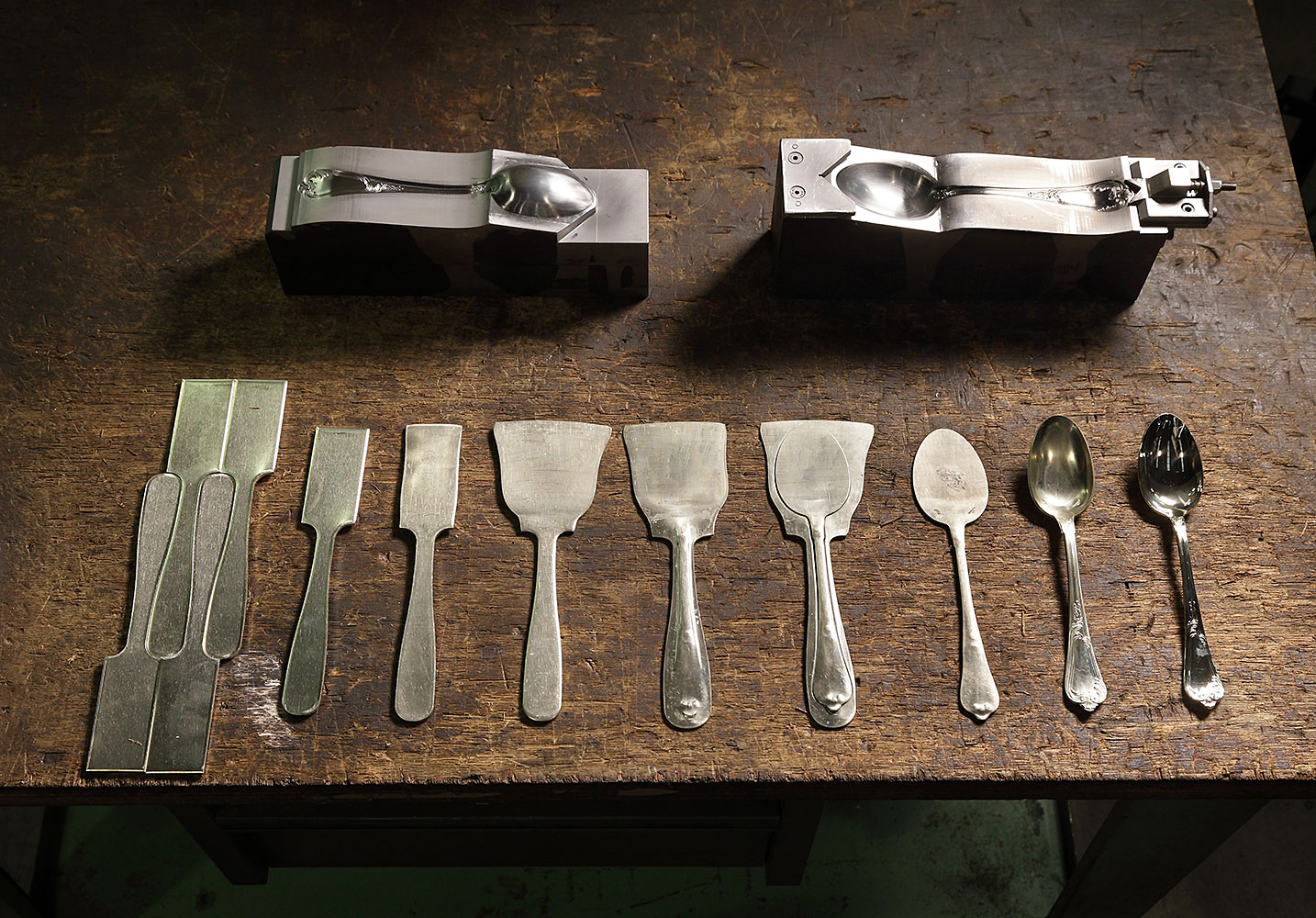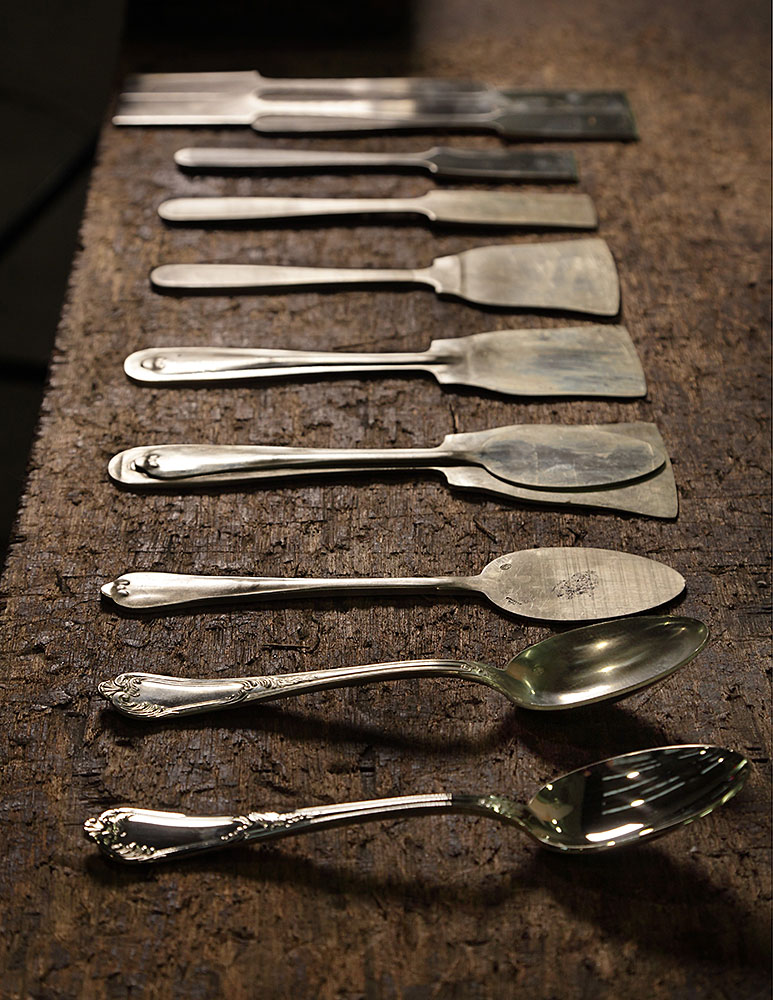 All the phases of the creation of a spoon in nickel
Instead, there are two types of knives: "monobloc" and "hollow handle" knives. The first comes from a single piece realized completely from the mold, while in the second case there is a more complex production process. "The two pieces are welded together and the handle is then attached to the blade with a special chemical cement." - explains Pierpaolo Tealdi, head of the production line.
Each single piece is subject to a meticulous final check to be up to Sambonet quality standard.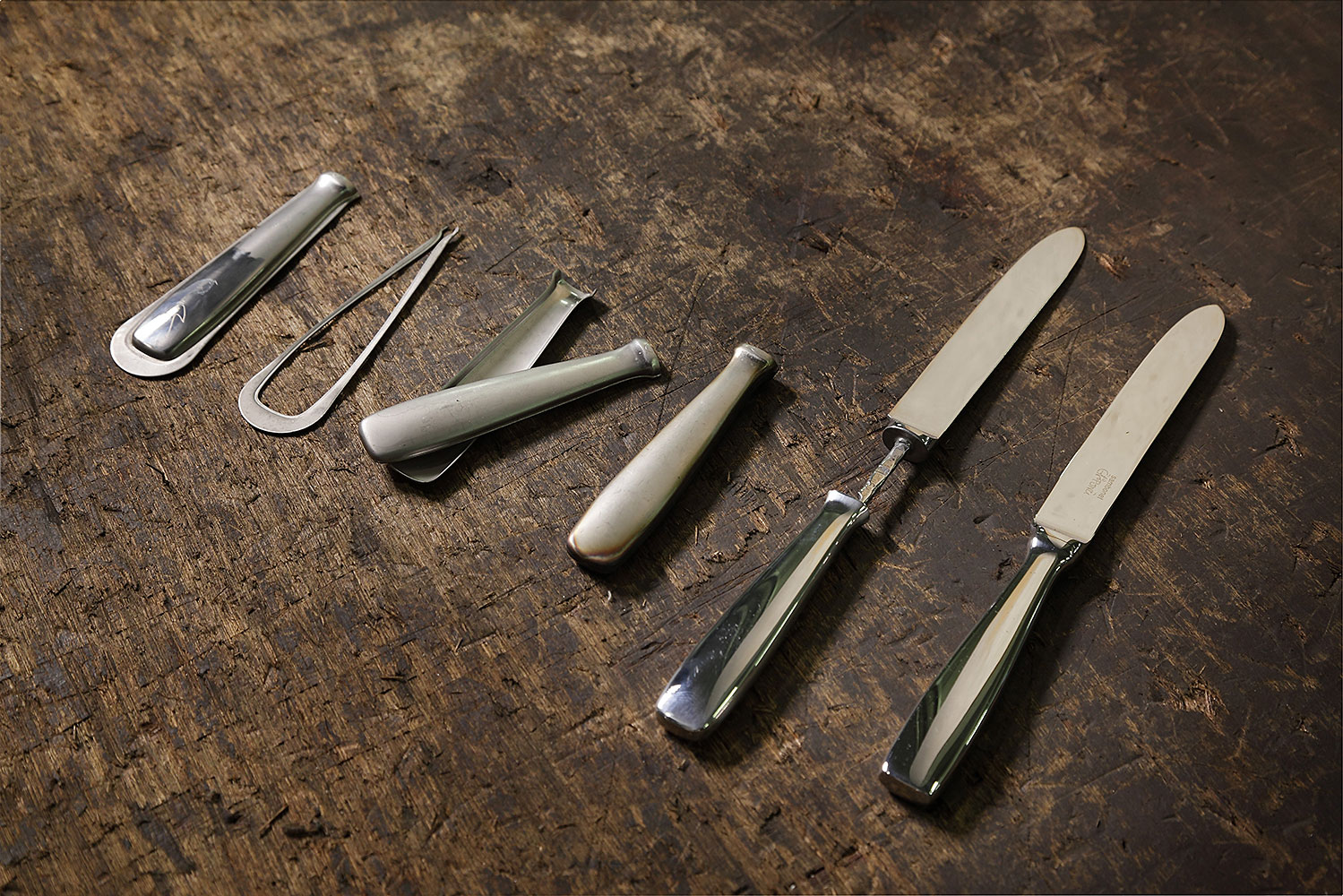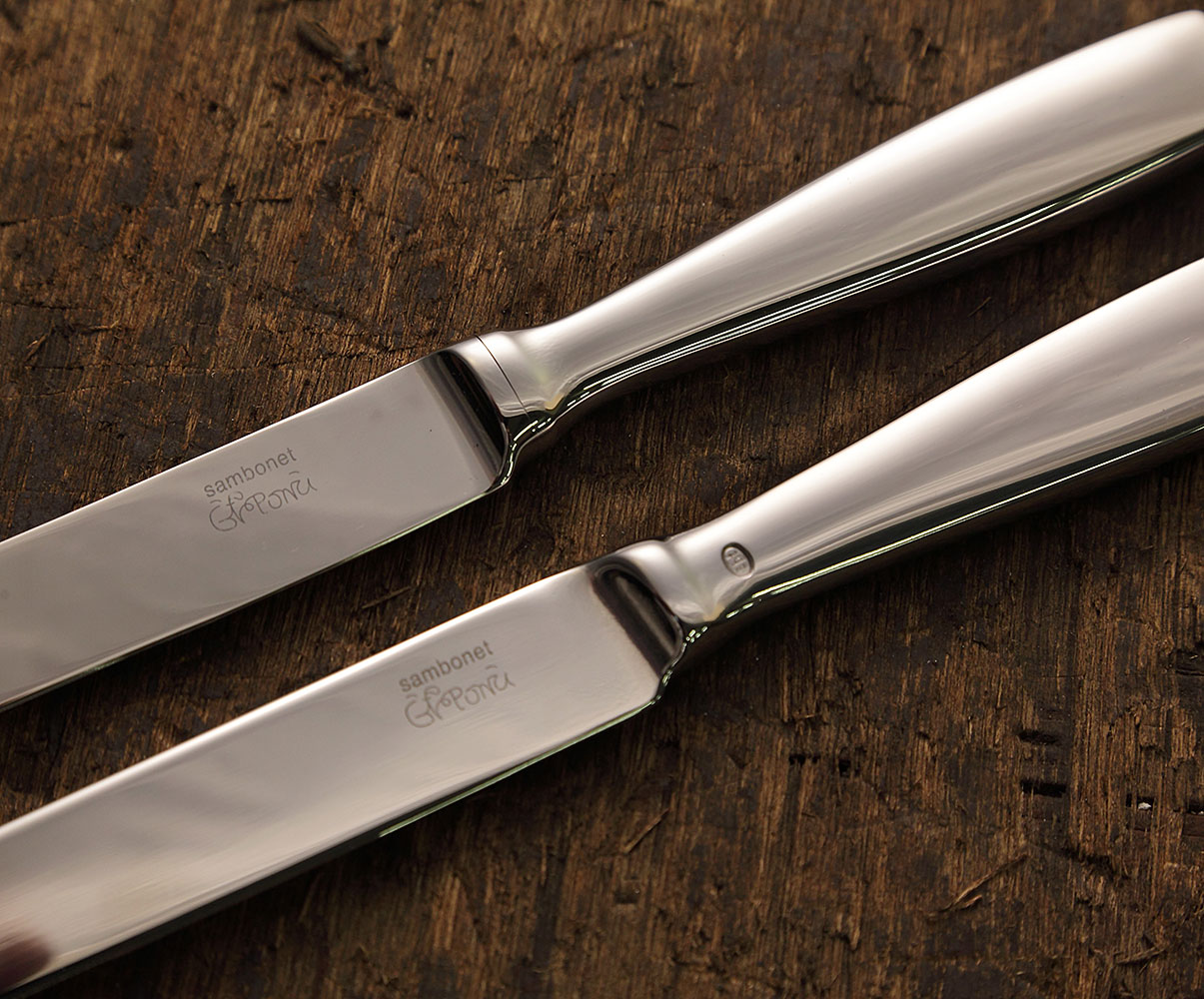 Phases for the creation of a hollow handle knife and difference between monobloc and hollow handle.
What materials are used to make the flatware? "Mostly stainless steel and nickel silver" – states Tealdi. "The later is more flexible and allows for the creation of richer and more precise decorations, as seen in the Laurier or Rosenthal meets Versace "Medusa" flatware sets".
Rosenthal meets Versace "Medusa" flatware mold and its result.
"Our production line consists of five technicians overseeing the production of 800 pieces per hour and twenty-thousand pieces of flatware per shift. It is a job in which experience and knowledge play a fundamental role: experienced and young employees alternate daily in each production phase, forming a cohesive and versatile team."