From sketch to the prototype
A company with a story and an identity strongly oriented to design has to be internally equipped with a structure that takes care of R&D for the realization of new products. This is the activity of Centro Stile Sambonet, established in 1997 and become since then a "brand inside the brand". With its name, some of the most famous designs of the company, that brought to precious awards such as Good Design, Red Dot and Interior Innovation Awards. Research, passion, technological innovation and a strong dose of creativity are the keywords of Centro Stile Sambonet. Besides developing new products, Centro Stile Sambonet also takes care of the restyling of already existing products and of the customizations for hotels, restaurants and top level private clients.
Gian Luca Marras, one of the designers, explains the creation of a new product from the sketch to the prototype realization. "We discuss a lot for every new product, because we want to be sure to center the market requests and create something unique and in line with our style. After receiving information and requests from marketing department, the creative director elaborates and transform them into new projects. We create than the first sketches and when we reach the desired result, we convert them into CAD files, that will be used with our prototyping machines."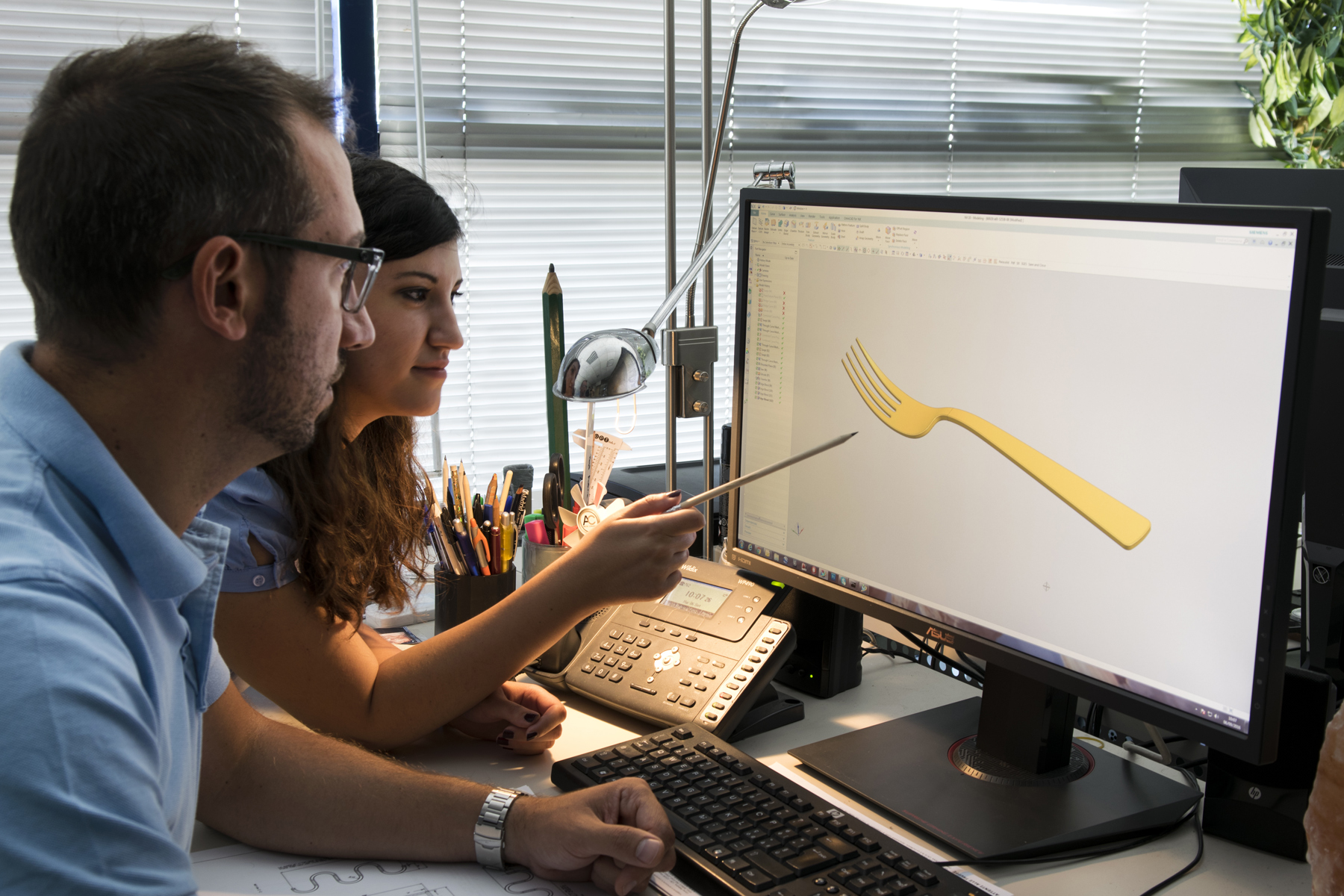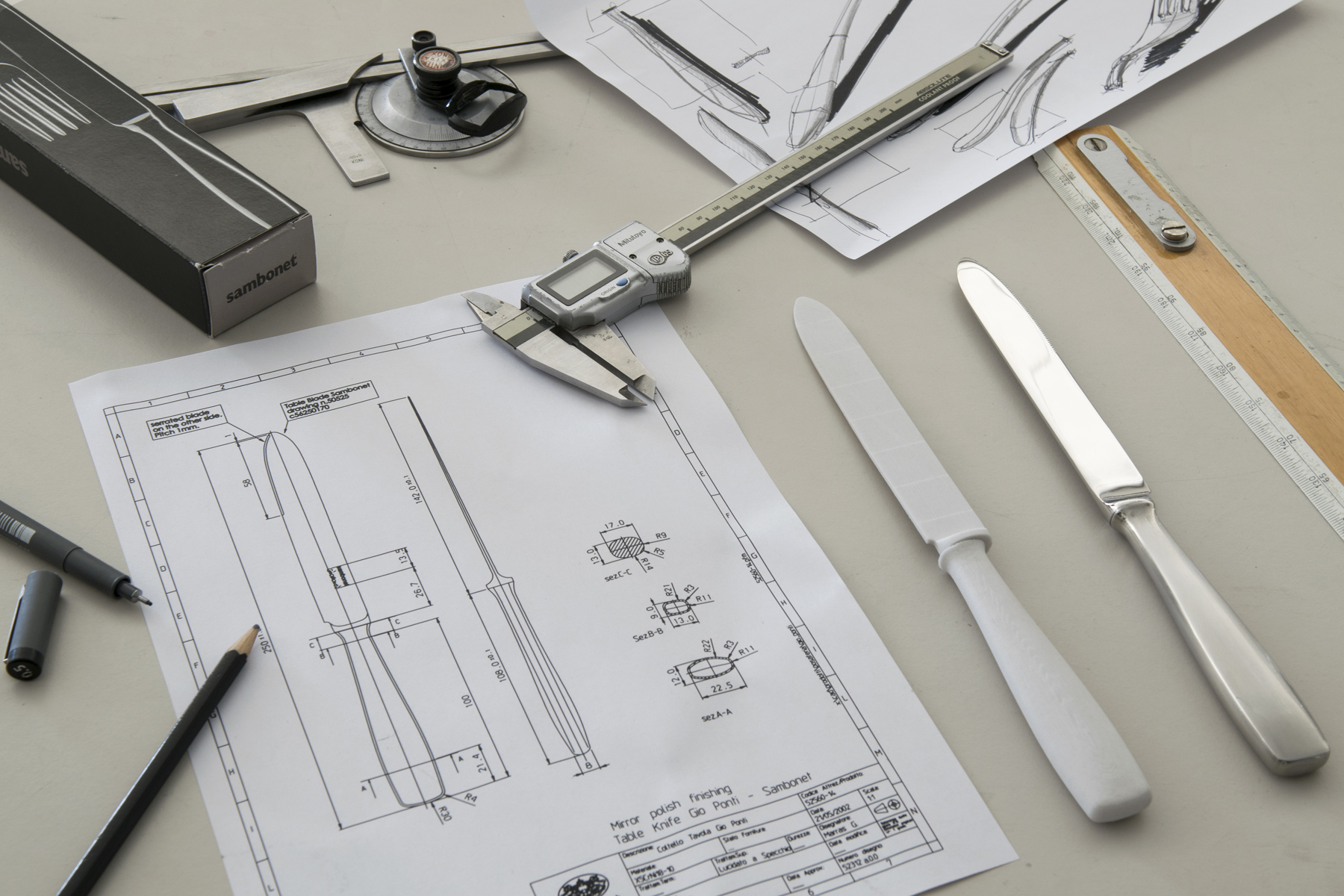 The company owns two different types of prototyping machines, for plaster and resin samples. In the first case a special glue in combination with plaster dust creates the three-dimensional figure, while in the second case a special lamp lights and solidify the resin. "In both cases, the sample of a spoon can be ready in just three hours, while previously – with the manual manipulation of brass – the process could last until a month" – explains Gianluca. After smoothing manually the sample with a file, the piece is ready for the evaluation by the team and the Creative Director Paola Longoni. If the sample is approved, the team can proceed with the development of the entire collection.
During the designing phase, it is very important to make a series of considerations concerning the technical limits and the chemical-physical properties of the materials that will be used. Stainless steel, for example, has a different level of ductility from the plaster and the resin used for the prototypes. This is why the technical evaluation is crucial for the project.
"We do a lot of researches, to increase sensitivity to the market, creativity and knowledge on new materials and modeling software programs" – concludes Gian Luca – "We are a very cohesive team, well trained to complete all the steps of the project and to use the latest innovative programs available on the market."
Another story of excellence all Made In Italy, and priceless department of the Company.