Exceptional Rosenthal framework for C'era una Volta, the Opificio Cucina e Bottega's creation for the selection process of S. Pellegrino Young Chef
"Its name is C'era Una Volta and it tells the story of a bad queen and her desire to be the most beautiful of the kingdom; it evokes the story of an inspiring travel and of an ancient apple into a modern tale". This is the way by which Matteo Borsari, Opificio Cucina e Bottega Restaurant's Sous Chef, introduces his creation prepared for the S.Pellegrino Young Chef selection process.
"We've made a research on the aging of beef's heart and we've obtained a ready-sliced meat, laying that on a selection of ancient apples of Piedmont" – Matteo explains.
Opificio Cucina e Bottega from Novara has participated to the selection of S.Pellegrino Young Chef 2018, choosing for its culinary presentation an exceptional Rosenthal framework with TAC Palazzo RORO.
Applications are evaluated according to the following 5 criteria called Golden Rules:
INGREDIENTS: Ability to select the best ingredients that the market can offer in terms of quality, freshness and uniqueness, in order to achieve an excellence of taste.

SKILL: Ability to work with raw materials and turn them into a dish that respects their original essence.

GENIUS: Ability to explore new, challenging, and innovative perspectives in relation to the culture of fine cuisine with a personal and contemporary style, while maintaining a perfect equilibrium of taste

BEAUTY: Dish presentation, giving an aesthetic enhancement of its contents

MESSAGE: Ability to communicate a clear message through one's work and vision.
The Grand Finale is scheduled for 22-23 June 2018 in Milan.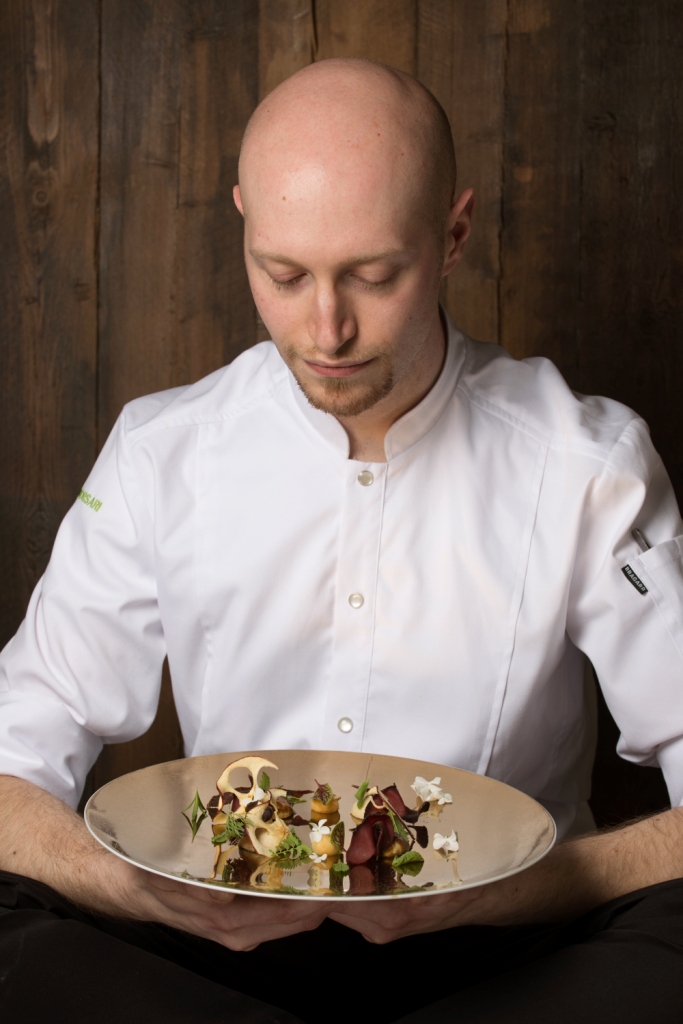 Matteo Borsari e Tac Palazzo RORO by Rosenthal - PH. Opificio Cucina e Bottega©