Sambonet Paderno Industrie celebrates grand master Kengiro Azuma's 90th birthday by placing one of his most recent and significant works within the production site.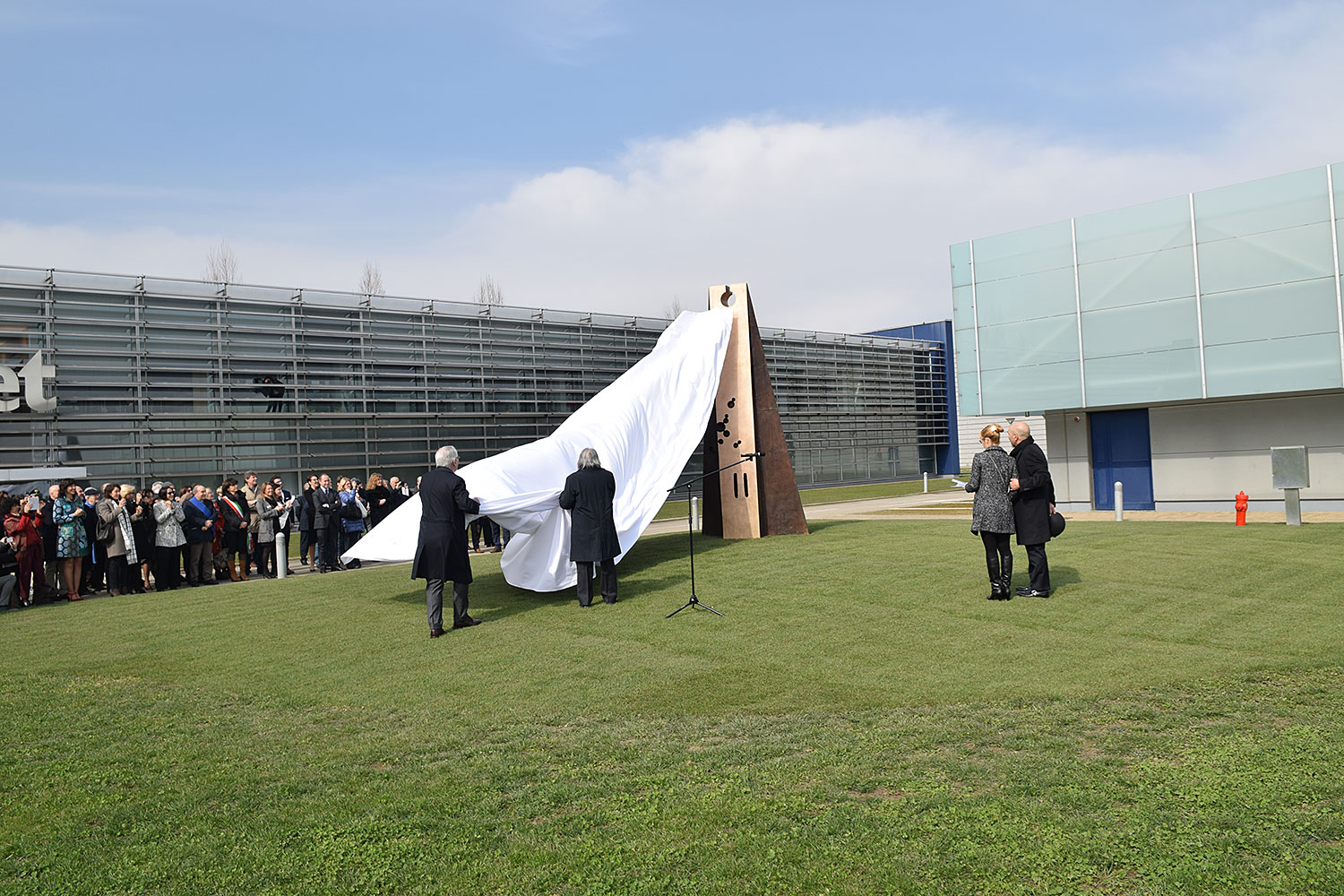 "MU - 141, The Infinite Life" is set in Orfengo from March 11th and it will remain there permanently for becoming part of the local heritage.
Many local authorities and friends participated to the event. This initiative becomes both cultural and collective, faithful to the effort made by the Group in the field of Social Responsibility.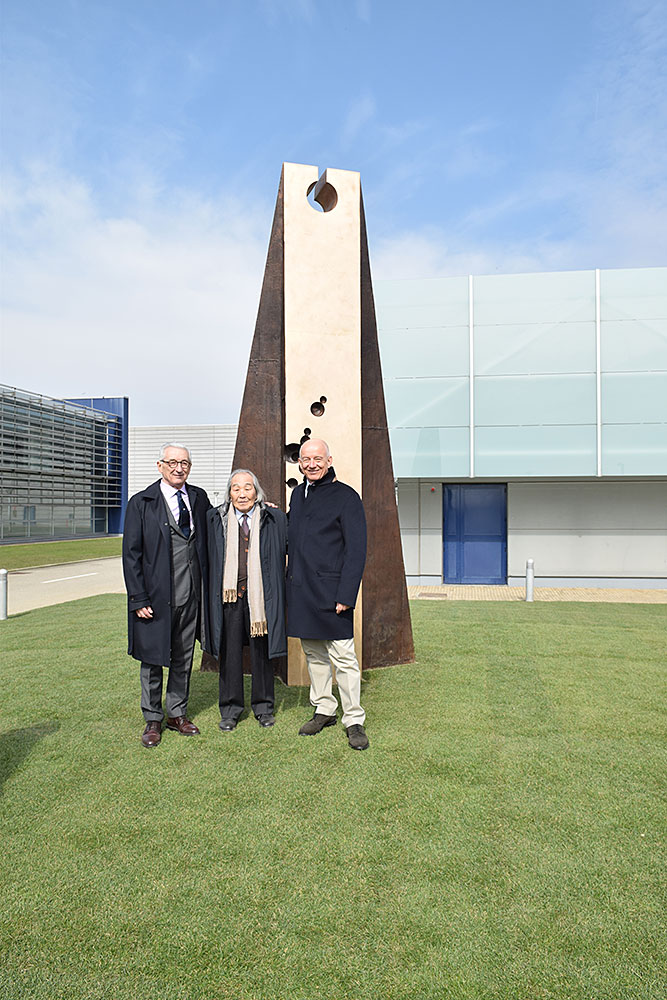 "This sculpture represents the invisible cycle of life, made visible by the matter: the bronze".
Through these words, Kengiro Azuma summarizes how to express emotions by transforming them into sculptural perceptions tangible to viewer's sensitivity.
This installation fits perfectly to Sambonet Paderno Industrie territorial and cultural context, well-known for the cultivation of rice - the undisputed symbol of prosperity and fertility - and linked to the art and the culture of the historic Vercelli brand Sambonet.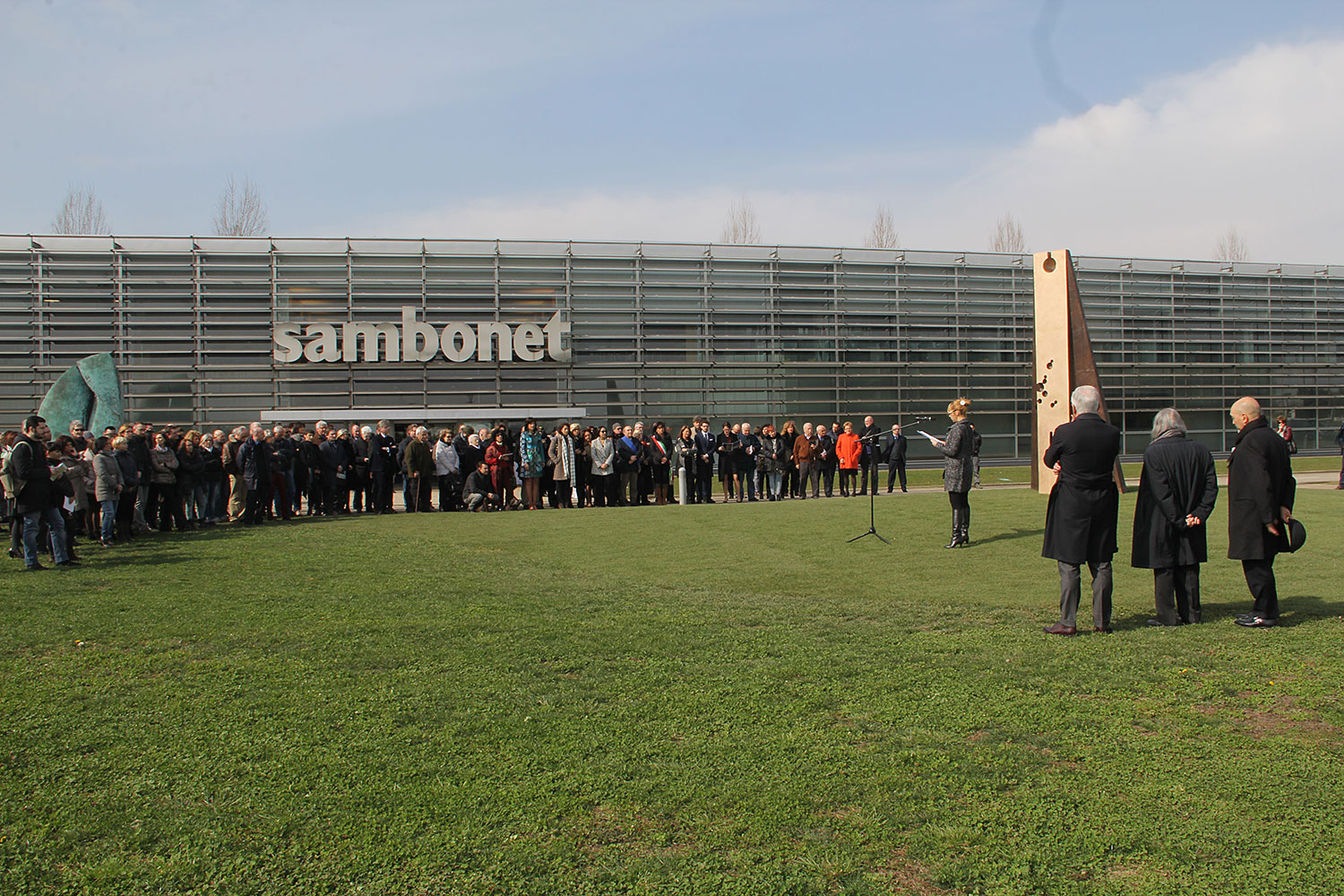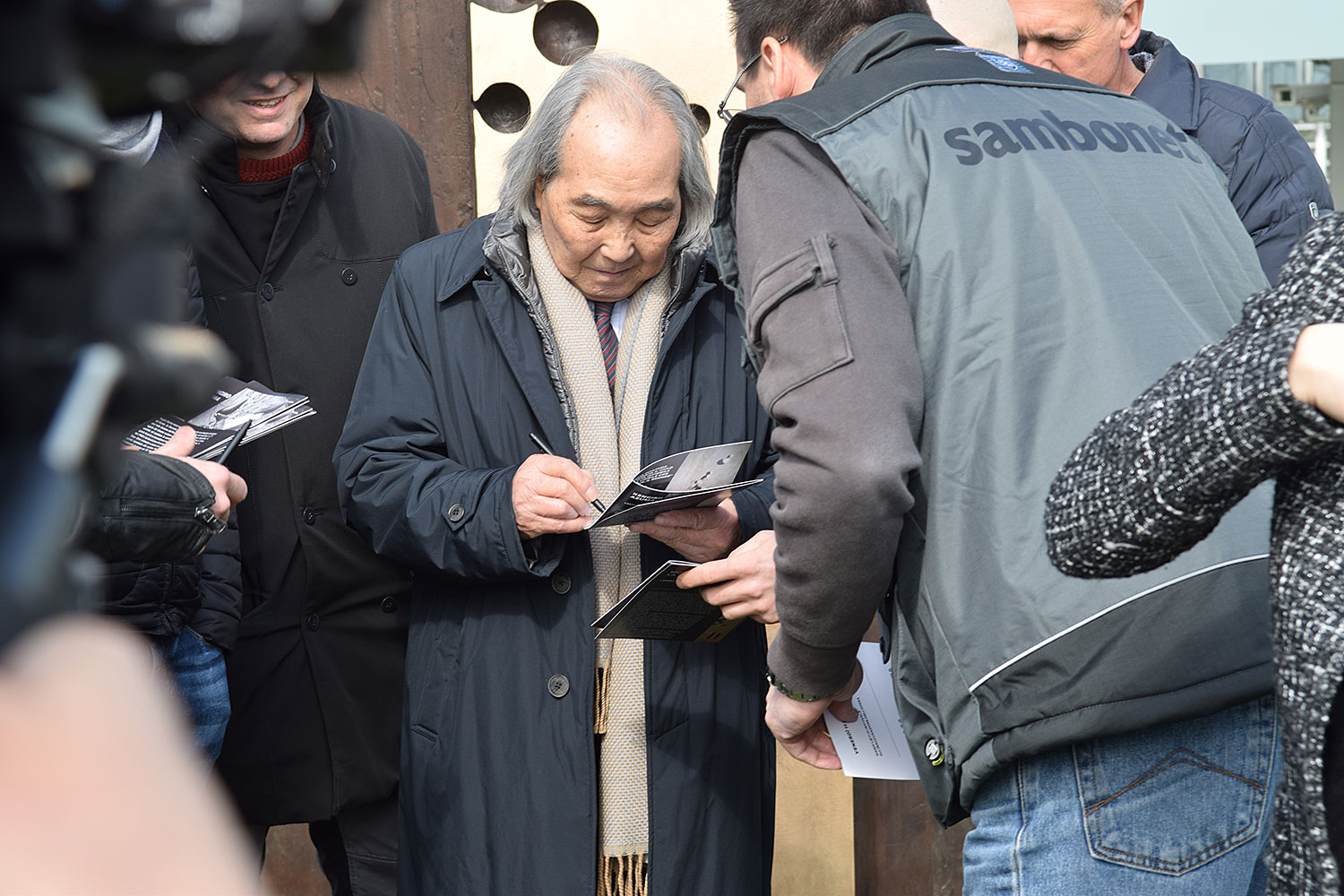 Kengiro Azuma